To look beautiful is one thing, but to maintain it is another. There is always a price one must pay in order to get what they want.
K-Pop idols, who are known for their milky white flawless skin and extremely fit physique, put in not just hard work at the gym to maintain their beauty but also lots of cash as well.
It's not uncommon to see an idol lose up to even around 8 kg in just a month or two.
So if you're thinking about going on a diet like your idols, it doesn't sound that difficult right? All you have to do is work out consistently and eat exactly what they eat. We'd like to tell you that it could be done that way but the unfortunate reality is that it can't be done that way.
JeA of Brown Eyed Girls explained on "Ssen My Way" how 'going on a diet' means something completely different for an idol when compared with ordinary people. She revealed that an average idol would spend an estimate of $25,000 to $30,000 when going on a diet. This means hiring a trainer for a strict exercise program and investing into supplements.
But she also revealed that this was done to maintain an exceptional business standard as well. Such standards are demanded from advertisement and CF gigs, which allow idols to earn a substantial profit. There's a reason why K-Pop idols are idols. They invest not just time but also a fortune to differentiate themselves from an average person. It's their way of marketing themselves.
But it turns out that looking good really does pay off in the end.
Below are some diet methods that K-Pop idols have used before in the past.
Fruit Diet
A banana or watermelon is all you need for this diet. If you opt for the banana diet, you can have a banana in the morning and be able to eat freely for lunch and dinner. The watermelon diet is also another good option as it gives you essential vitamins while also gives you the illusion of having your appetite filled.
Paper Cup Diet
This method requires a lot of discipline as you will be given freedom to eat pretty much anything, as long as it's acceptably healthy and controlled. You fill a paper cup with whatever it is you're going to eat and don't eat until your next meal time. This way, you're controlling each portion.
Lettuce Diet
Lettuce gives your stomach the illusion that you are full due to its high fiber content. Eating lettuce all day will definitely help shed a few pounds.
However,  ultimately eating a well balanced meal consistently is the best way to staying healthy.
Read More : K-Pop Idols Who Have Drastically Changed Visually Over The Years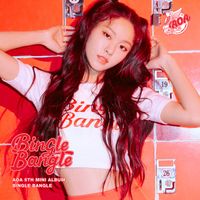 Became a fan of SeolHyun
You can now view more their stories