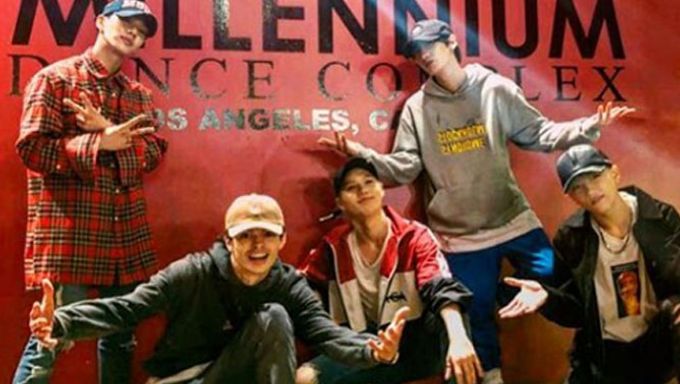 Do you like the idol dance variety show?
Here is an upcoming TV show that has one of the best dancers among idols. JTBC4 gathered an amazing cast. The idols had been to LA for the show.
Looking forward to it? Here is more information.
Why Not : The Dancer (2018)
Information
Title: Why Not : The Dancer/WHY NOT : The Danceo/WHY NOT : 더 댄서
Genre: Variety TV Program
Director: Kim HakJun, Park JiSuk, Kim DaSeul, Kang KyeongMin, Lee SangKyu, Ahn HyunJin, Kim SeonMi
Writer: Park WonWoo, Lee SuRyeon, Park HyeJin, Park HyeRi, Kang YeSeul, Ryu HyunKyeong
Network: JTBC4
Runtime: From May 5th
Air Time: Saturday 8:30PM KST
Language: Korean
Summary
K-Pop representative dancers gather and create the 'Dance Director' team. They go to LA to collaborate with foreign choreographers and world class dancers to create choreography. Dancing will convey harmony and pleasure.
Cast
SHINee's TaeMin
Super Junior's EunHyuk
Highlight's GiKwang
NCT's JiSung
Park JoonHyung
Interesting Facts
JTBC is officially releasing pictures and teaser video for the show on Instagram.
https://www.instagram.com/p/BhvHQZRhjHP/?taken-by=whynot_thedancer
https://www.instagram.com/p/Bg78eBqBpM0/?taken-by=whynot_thedancer
Read More : "Blind Date Cafe" (2018 TV Show): Cast & Summary