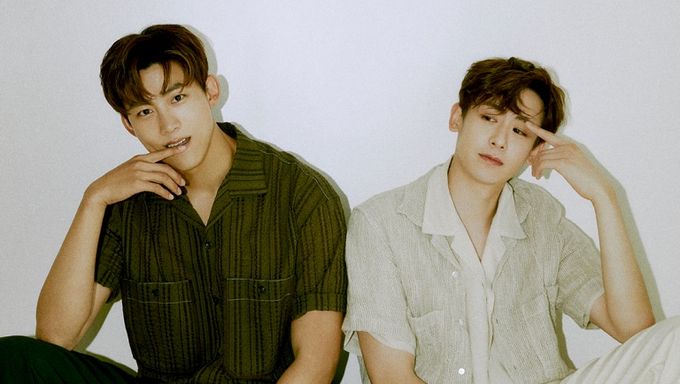 JYP's beast idols are back after 5 years! The members that needed to serve in the military have all gone and come back and are ready to showcase their talents once again. Their fans are anticipating this long-awaited comeback, and 2PM are sure to impress!
2PM have started to gain more popularity again recently thanks to a new performance of their hit song 'My House' on the popular show "MMTG". The public have come to remember how great the members are just in time for their new album. We have compiled some of the key factors they've revealed to tease this new release. So here's why you should check out 2PM's comeback!
1. The visuals
For this comeback, the members have done two different concepts, light and dark. In the light version of their teasers, the members are all dressed in simple but fashionable outfits. However, they are still able to capture 2PM's natural allure.
By focusing on certain body parts, like their hands or their eyes, and moving the camera slowly they are still able to exude a feeling of sensuality.
The styling is also a bit different than their usual attire. Rather than someone you would want to 'Go Crazy' with or 'Put Your Hands Up' with at the club, the members look relaxed. They are giving off boy next door vibes, and they pull it off very well.
Besides the light version teasers, there is also the dark version that lives up to that name not only in styling but theme as well. This version has the members in more sultry and seductive styling. They expose more skin and their expressions are in a more dark and dim background.
They're attempting to show off the 2PM member's diversity by using such different designs for the two concepts. Having two contrasting styles in the same comeback just helps demonstrate that 2PM can pull off anything and still look amazing!
2. The music
"Must" is 2PM's 7th full-length album and will include 10 tracks. You can listen to the highlight medley here!
This highlight medley is really fun and interesting to watch as it is almost a music video in itself. They seem to have a good balance of fast-paced dancing songs and slower-paced mellow songs. Of course, every song seems to showcase the member's individual charms and their vocal talents. Definitely a well-balanced album worth waiting for!
3. Member participation
This isn't the first 2PM album where members have contributed to the music. However, this one is special because member Jang WooYoung wrote and composed the main track 'Make It.' There are also multiple other songs on the album where members have participated, mostly JUN.K. He co-wrote 3 other songs on the album including, 'Ok or Not', 'On My Way', and an acoustic remake of one of their previous title tracks 'My House.' This album has definitely served as a space where the members could show off their musical knowledge and creativity. "Must" is their newest album, but it will definitely remain special years after its release.
We hope that after having read all of this you are as excited as we are for 2PM's new comeback! It will be released at 6pm KST on Monday, Jun. 28th. Before you go here's one more sneak peek to remind you of what the comeback will look like!
Are you excited for 2PM to have their comeback? Who is your favorite member?
Let us know in the comments!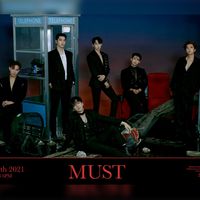 Became a fan of 2PM
You can now view more their stories