If you have been catching up with the K-Pop news these days, you would definitely not miss out on the ongoing 'Burning Sun' scandal which has been causing a sensation not only in Korea but internationally too.
Despite that being said, BLACKPINK who is under YG Entertainment will be making a comeback with 'KILL THIS LOVE' on Apr. 5. It has been 10 months since their last comeback with 'DDU-DU DDU-DU'.
Back then, the title track clinched the number 1 spot on itunes singles chart in 7 different countries and number 1 on itunes album chart in 13 different countries.
With their comeback, many are wondering if the girls would be able to score results better than before and also able to 'save' the situation YG is currently in.
According to a news report by Newsen, they pointed out 3 reasons why this comeback might be the turning point for both BLACKPINK and YG Entertainment. Let's find out what they are.
#1 Targeting global market with release of song at 12 am KST instead 
One of the changes in this mini album that caused many to raise an eyebrow is the time of the album release.
It was written down that BLACKPINK will be releasing their mini album on Apr. 5, 0 am KST. Usually for most cases, Korean entertainment companies release albums of their artists at 6 pm KST in order for them to score better in local music charts.
In the case when a song is released at 0 am KST, the song will only be reflected in the music chart at 8 am KST with the new change in law.
Looking at the decision made by YG Entertainment, it seemed as if the agency aims to favor the international market instead. According to an explanation by the agency, they also shared that by releasing the mini album at 0 am KST, it is more advantageous for BLACKPINK to score on Billboard charts.
#2 5 highly anticipated songs in mini album
Some time ago, BLACKPINK released the track list for their upcoming mini album.
For this mini album, it consists of 5 tracks with one being a remixed version of 'DDU-DU DDU-DU'. As the 4 new tracks were noted to be produced by YG's hit producer, TEDDY, many also believe that the songs would be good or even better than what the girls currently have.
With a highly experienced producer working with them, fans also felt that BLACKPINK might break a new record.
#3 The first group to make a comeback after the 'Burning Sun' scandal
One reason why BLACKPINK's comeback is such a huge deal for many is because of how they are the first artists from YG Entertainment to make a comeback ever since the start of the 'Burning Sun' scandal.
As SeungRi used to be from BIGBANG and YG Entertainment, many citizens of South Korea became cautious about becoming consumers of YG Entertainment. The stock price of YG Entertainment had dropped, causing the company to suffer from 21.46 billion won worth of losses ever since the scandal broke out.
Many began wonder if BLACKPINK would be able to 'save' YG Entertainment with their upcoming comeback.
BLACKPINK will be returning on Apr. 5 with 'KILL THIS LOVE' and performing at America's largest music festival, Coachella, on Apr. 12 and 19.
What are your thoughts?
Read More : Netizens Give Divided Opinions About BLACKPINK's Jennie With Blonde Hair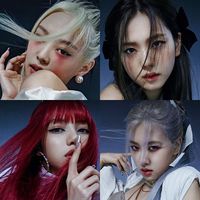 Became a fan of BLACKPINK
You can now view more their stories