On November 26th, WINNER's Mino released his first solo album "XX" and fans were happy to see that he has released his solo album!
With 12 different songs included in his solo album, fans were more than happy to find out what kind of music he has decided to release this time.
Despite that being said, some netizens were not pleased about the explicit lyrics he had in his songs and also brought up some of the old controversies which Mino was previously involved.
Tracing back to what happened in 2015, Mino's lyrics caused many females to be uncomfortable because of how he mentioned to "spread your legs like you are at the gynecologist" on Mnet "Show Me The Money 4".
Since then, Korean Association of Obstetricians and Gynecologists (KAOG) had showed their displease with Mino's rap. They had also released an official statement saying how his lyrics had also offended Korean obstetricians and gynecologists who had worked hard in ensuring the health of women and future generations. They emphasized that gynecology is where women undergo healthcare practices and examinations rather than a place to 'spread their legs' for men.
With that being said, Mino did issue an apology through WINNER's Facebook but not many were pleased and happy with his apology.
Continuing with his new songs, 'HOPE' caught the attention of netizens once again for its explicit lyrics.
Lyrics include expressing the "wish to be able to sleep with (you) again".
Some netizens commented that "even though he said he has reflected on his actions, it seemed as if he is still the same as before". Others also mentioned that they enjoy his character on tvN "Journey To The West 5" but when it comes to making songs and lyrics, Mino still felt the same as last time.
On the other hand, fans also defended Mino, explaining that it has been more than 3 years since the incident and Mino has done his own self-reflection. The fan also said how he or she does not understand why Mino has to go through all the hate comments.
What do you of this situation?
Read More : BLACKPINK Jennie Criticized For "Change In Attitude" After Going Solo?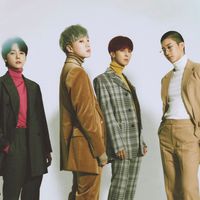 Became a fan of WINNER
You can now view more their stories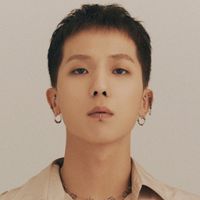 Became a fan of MiNo
You can now view more their stories