Just recently WINNER members were invited to 'Idol Radio', hosted by BTOB's IlHoon, for an interview, after releasing their recent single 'Ah Yeah'.
It seems that IlHoon and the members of WINNER were actually quite very close, as both parties began to talk about what they opened up about to each other in the past as well.
hoon: we shared a lot and ilhoon shared some dissatisfactions with the company, it was no joke!
*melodie cheering and laughing*
yoon: melodies seems to love hearing this!
ilhoon: our company isnt perfect...but they try their best.... Cube, I love youpic.twitter.com/A4UolwuXsI

— ? #WE (@oranjiyong) December 26, 2018
However, it seems that some people found it uncomfortable that SeungHoon hit IlHoon's head with the paper he was holding while they were joking around with each other.
While it's understandable that both are very close, some fans found it disrespectful since IlHoon was a senior to SeungHoon, as BTOB debuted earlier than WINNER.
And pretty soon, SeungHoon uploaded an official apology on Twitter.
오늘 아이돌 라디오 진행 중 올라온 텐션에 재미있게 마무리를 짓고자 비투비의 정일훈 선배님의 머리를 친 점 정식으로 사과드립니다 죄송합니다. 보시고 마음 아파하셨을 멜로디 분들께도 죄송하다는 말씀드리고 싶습니다. 앞으로는 더욱 더 조심하는 위너 이승훈 되겠습니다..

— official_hoony_ (@official_hoony_) May 27, 2019
Below are some of the responses from fans.
Read More : What Netizens Are Saying About YG's Upcoming Hip-hop Survival Program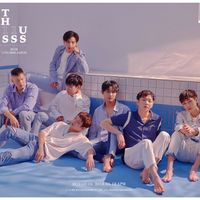 Became a fan of BTOB
You can now view more their stories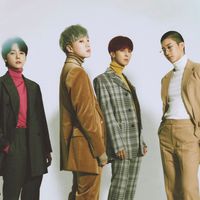 Became a fan of WINNER
You can now view more their stories