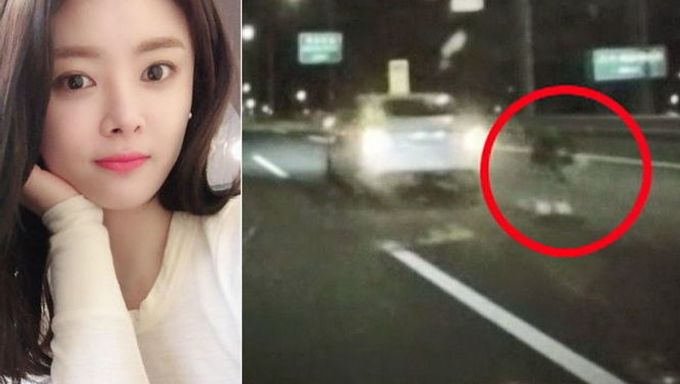 Actress Han JiSung's husband recently stated that he consumed alcohol before his wife's tragic death in a car accident.
When asked about whether his late wife had consumed any alcohol that night, he stated that he wasn't aware. According to a South Korean news agency, a witness also stated that the actress appeared to be vomiting moments before she was hit by two cars speeding on the freeway.
The couple were driving on a freeway near the Incheon International Airport until the husband requested that the car be parked in the middle of the road as he needed to use a restroom. Because there were no restrooms nearby, he resorted to using the woods. The husband, who was recently revealed to be a lawyer by profession, stated that he discovered the accident had happened by the time he returned to the vehicle.
However, recent blackbox footages uncovered by the police have aroused suspicions regarding the accident, as there may be a possibility that the husband witnessed the accident, contrary to his statement.
Whether Han JiSung had consumed alcohol that night before the accident is still unclear.
Stay tuned for updates!
Read More : Choi JongHoon Arrested On Grounds He May Destroy Evidence