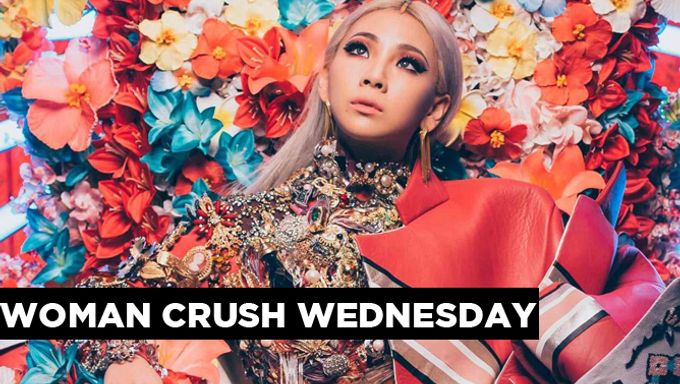 Welcome to another edition of Kpopmap's Woman Crush Wednesday, where we empower women to become all that they dream to be!
Women are beautiful. Women are strong. Women are powerful. We want you girls (and guys) to be inspired to be able to become whatever you aspire to be! That's why we created the Woman Crush Wednesday segment for our readers. Here we share the detailed profile and story about one of the hottest female K-Pop idols, who's story can inspire you go work hard to fulfill your dreams. Work hard, play hard, amirite?!
Must Read : Woman Crush Wednesday: NICOLE JUNG
You all know who she is, but did you know this about her? Let me introduce you to the Baddest Female of all the K-Pop Queens, CL!
Woman Crush Wednesday: CL of 2NE1 Edition
CL
(Lee ChaeLin)
Who's Our WCW?
Our woman crush, CL was born on February 26, 1991 as Lee ChaeLin. Although she was born in Seoul, South Korea, she spent most of her childhood growing up in Japan and France. One amazing aspect of CL is that she's multi-lingual. She's slays in Korean, Japanese, French and even English. She attended international schools all throughout her schooling, so it was easy for her to just pick up another language. No biggie. Before her big debut as a 2NE1 member from YG, she was a JYP trainee. But thank goodness she switched ships to tune into her hip hop side. She actually personally handed Papa YG her audition tape after waiting for him outside of the YG office. According to Yang HyunSeok, he knew right when he saw her that she belonged in YG. So that's how we got to know the Baddest Female turned Queen, CL. Dominating charts left and right since 2009 as the fearless leader of 2NE1!
Why We Crush
How do we even begin to describe CL's crush factor?! CL's been making headlines on an international scale for her musical talents, her fashion sense, and her undeniable charisma that captivates everyone who crosses her path. And by everyone, we mean everyone! The word about the K-Pop Queen, CL, had spread across the oceans to even the US. With her massive career success, it's no wonder. Starting from Will.I.Am and Rita Ora to Diplo and Justin Bieber, CL's made a list of friends that are impressive beyond compare. CL's been busy preparing for her US debut with the help of her good friends of the LA scene as well as her bff fashion designer, Jeremy Scott. Major squad goals going on right now.
Where We've Seen Her
Where have we not seen the Queen? We've seen CL from YG Family, from 2NE1, from concerts, from television and basically from all over social media! However, if we simply think of CL as just herself, the first thought that comes to mind has to be her two badass songs that solidified her title as the Baddest Female. CL released two solo songs, "The Baddest Female" and "Hello Bitches", which were the epitome of just who she is. Slay girl, slay!
Where We'll See Her Next
The next stage in the life of CL takes part in two stages: 2NE1 comeback and US solo debut. YG had announced that 2NE1 will be returning as a trio for the summer this year. No set schedules or details have been released, but we simply cannot wait for the return of the queens! CL's US solo debut has been in the works for over years, but we honestly don't complain. We're anxious, yes; but we know that CL only sends out the best. If she hasn't debuted yet, it's because the final product will be that much greater. For now, all we Black Jacks can do is hold on tight to our seats as we wait for news of 2NE1's comeback and CL's debut!
See you next week for another installment of Kpopmap Woman Crush Wednesday's star!
xoxo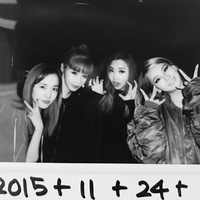 Became a fan of 2NE1
You can now view more their stories