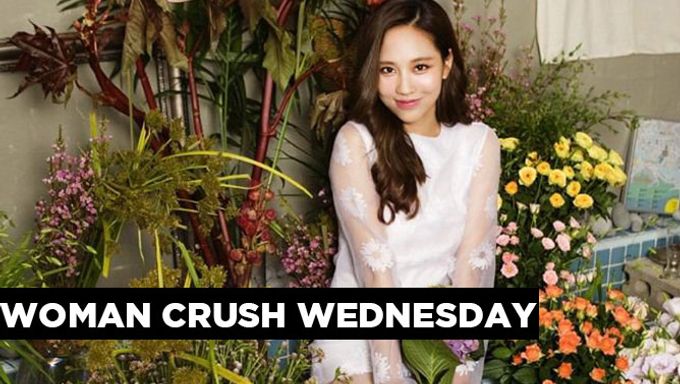 Welcome to another edition of Kpopmap's Woman Crush Wednesday, where we empower women to become all that they dream to be!
Women are beautiful. Women are strong. Women are powerful. We want you girls (and guys) to be inspired to be able to become whatever you aspire to be! That's why we created the Woman Crush Wednesday segment for our readers. Here we share the detailed profile and story about one of the hottest female K-Pop idols, who's story can inspire you go work hard to fulfill your dreams. Work hard, play hard, amirite?!
Must Read : Woman Crush Wednesday: JUNIEL
You all know who she is, but did you know this about her? Let me introduce you to the woman who sings, dances, and cooks like nobody's business, Fei!
Woman Crush Wednesday: Fei of miss A Edition
Fei
(Wang FeiFei)
Who's Our WCW?
Fei was born on April 27, 1987 in Haikou, Hainan, China. Her full Chinese name is Wang Feifei. She's currently one of the well known Chinese stars in Korea, but before all that fame, she was just a student training with her member Jia. Fei had first appeared on Zhejiang TV's dance audition program, then continued on to join a JYP trainee group dubbed "The Chinese Wonder Girls" However, plans changed when HyeLim went on to join Wonder Girls and Fei was added to a project group called miss A with Jia. She finally debuted as 1/4 of miss A in 2010. The group went on to nab 1st place on music shows, even as recently-debuted-rookie-group, with their mega-hit "Bad Girl, Good Girl"!
Why We Crush
Besides the fact that she's seriously so beautiful, Fei's will power and work ethic is totally envious. Fei has always had a work ethic of if you start something, you finish it. But she doesn't just finish it, she masters it! She's always challenging herself to be the better person than she was yesterday. Just think about the fact that she left her home country to fulfill her dreams in a country where she doesn't even speak the language well. From the very beginning, our girl crush of the week has been challenging herself. She's fulfilled the title of one of the best Korean speaking foreign idol, one of the top K-Pop groups, one of the best dancer of the K-Pop scene, one of the best cooks among the Korean celebrities and has now decided to try her hands on knitting. Seriously, this girl is an energizer bunny without a thought of stopping. Love you, girl!
Where We've Seen Her
 We best know her as Fei of miss A, but it wasn't until just a few years ago when we realized Fei has so many sides to her. She appeared on "Dancing With the Stars 3" and won 1st place at the overall ranking. We knew that she was a talented dancer, but we were all mind blown when she would take the stage each week and nail out another spectacular performance. As the best celebrity dancer, she was given a special stage on KBS Song Festival to wow us once more with a beautiful dance with 2PM's ChanSung. She continued on in that same year to "MasterChef Korea Celebrity" to place overall 2nd. Through the win, she was continuously invited to cooking shows as a judge, a cook and a special guest.
Where We'll See Her Next
JYPE had just recently released fantastic news for Say As and FEIthfuls! Fei's long awaited solo comeback has been set and its first teaser just dropped a day ago. JYP had tweeted the teaser, saying that Fei is his 5th muse. He farther continued on saying how the song was written with Fei's unique sexiness in mind. He captioned, "When producing a female solo artist the most important thing is to reveal her hidden attraction..." and continued on to site tat "her charm is very rare [because] she has the warmth and the sexiness at the same time. Usually girls have one or th other, but she has both..." The upcoming track is titled "#AnythingFantasy, and is set to drop on July 19th at 0:00 AM!
See you next week for another installment of Kpopmap Woman Crush Wednesday's star!
xoxo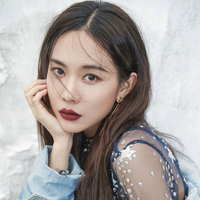 Became a fan of Fei
You can now view more their stories