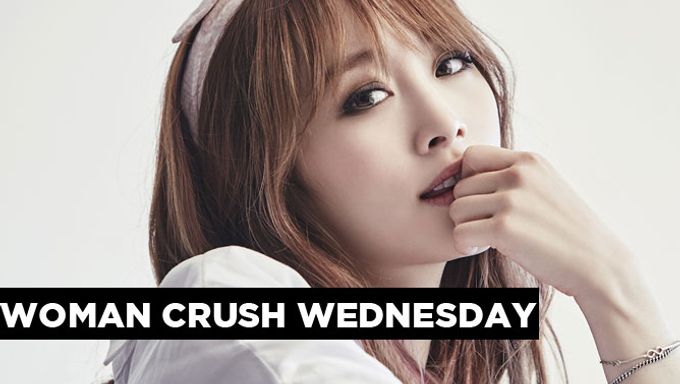 Welcome to another edition of Kpopmap's Woman Crush Wednesday, where we empower women to become all that they dream to be!
Women are beautiful. Women are strong. Women are powerful. We want you girls (and guys) to be inspired to be able to become whatever you aspire to be! That's why we created the Woman Crush Wednesday segment for our readers. Here we share the detailed profile and story about one of the hottest female K-Pop idols, who's story can inspire you go work hard to fulfill your dreams. Work hard, play hard, amirite?!
Must Read : Woman Crush Wednesday: HYOLYN of SISTAR
You all know who she is, but did you know this about her? Let me introduce you to the K-Pop J-Pop bubblegum, Nicole Jung!
Woman Crush Wednesday: Nicole Edition
Nicole
(Jung YongJoo)
Who's Our WCW?
Nicole was born on October 7, 1991 in LA, California, where she grew up and went to school. Her mother, who was very supportive of her decisions, had helped her send an audition tape to DSP Media. Once accepted, she officially moved over to Korea to start her training. Although she suffered through culture shock and struggles being away from home, Nicole successfully completed her training and debuted as an original member of KARA. The group debuted on March 29, 2007 as a 4 member girl group, but after a few member changes, later became a 5 member group. After the change, the girls had hit stardom with their mega hit 'Mister'. Their fame continued to rise with their surge of popularity in Japan, where they recorded hits after hits, and became one of the most popular hallyu stars in Japan.
Why We Crush
 Let's begin with a little history of Nicole. GyuRi once said that she worried most about Nicole, because of her weak health and low strength. Nicole was the maknae when she first debuted, so the KARA unnies doted on her. However, that all took a change when Nicole decided to be her own woman. Nicole started working out vigorously by religiously following her yoga, pilates, and weight lifting. She stays strict to her low-carb diet and follows her passion for dancing on a daily basis. Through her hard training she was able to build the perfect body that she had always wanted, which made her stronger both physically, mentally and emotionally. Way to go, girl friend!
Another reason why we crush hard on Nicole is her bubbly personality. Kamilias would know that Nicole is a die hard social being, where she loves interacting with others and prefers to have good company over none. With her bright and cheerful attitude, she has made some serious squad goals during her active years! Her main line of friends are an impressive list, consisting of names like SHINee's Key, Miss A's Min, FT Island's HongKi and Super Junior's HeeChul. With the ability to befriend so many people, we can't help but crush!
 Where We've Seen Her
With KARA's mega hit popularity in Japan, its no wonder that we'd see Nicole's face everywhere. And I mean everywhere. Various toys and goods were made with the faces of KARA throughout the years. However, the most interesting product would have to be her figurine dolls. The KARA members all had a figurine doll made after them featuring various outfits of different albums. We can't see what solidifies someone's fame more than having a doll made after them!
After her mega success as a KARA member, Nicole decided to fly solo after her contract with DSP Media ended. As a solo artist, she had debuted with her album called "First Romance", which peaked at #5 on the music charts. Following soon after, Nicole made her debut in Japan as a solo artists and has released a studio album titled "Bliss". With fans welcoming her solo career from both countries, Nicole has made a successful transition from KARA's sexy queen to flying solo.
Where We'll See Her Next
Missing Nicole? Don't worry, because Nicole's representatives have confirmed that she has been working diligently for a summer comeback! Nicole had hopes of returning this past May, but the girl is a perfectionist! She has been working on the finishing touches and finalizing her work to prepare for a comeback sometime this summer. We can't wait to see her rocking back on stage!
See you next week for another installment of Kpopmap Woman Crush Wednesday's star!
xoxo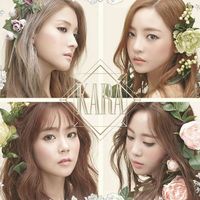 Became a fan of KARA
You can now view more their stories