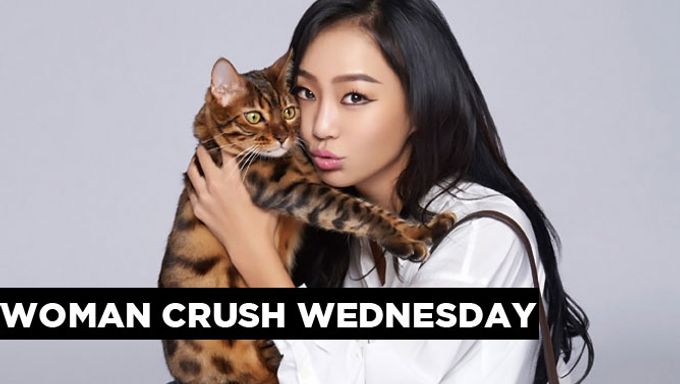 Welcome to another edition of Kpopmap's Woman Crush Wednesday, where we empower women to become all that they dream to be!
Women are beautiful. Women are strong. Women are powerful. We want you girls (and guys) to be inspired to be able to become whatever you aspire to be! That's why we created the Woman Crush Wednesday segment for our readers. Here we share the detailed profile and story about one of the hottest female K-Pop idols, who's story can inspire you go work hard to fulfill your dreams. Work hard, play hard, amirite?!
Must Read : Woman Crush Wednesday: SOLJI of EXID
You all know who she is, but did you know this about her? Let me introduce you to the survivor girl who never quits, HyoLyn of SISTAR!
Woman Crush Wednesday: SISTAR's HyoLyn Edition
HyoLyn
(Kim HyoJung)
Who's Our WCW?
This week's WCW, HyoLyn, was born on January 11, 1991 as Kim HyoJung. She is an Incheon born Korean who's been blessed with the vocals of a goddess. With a vocal talent like HyoLyn, you can't help but be drawn into the world of stardom. HyoLyn auditioned for JYP Entertainment twice, and was accepted into the company after placing 1st for an audition program. With plans of debuting in a project group with Secret's JiEun, EXID's Hani and Bestie's UJi, HyoLyn was all set to debut under one of the best known K-Pop entertainment companies. However, the stars were not aligned or something, because the project got flushed and HyoLyn made the decision to leave JYPE. It was a good thing too, because HyoLyn auditioned for Starship Entertainment to debut as the main vocalist of SISTAR.
Why We Crush
Let's begin with the elephant in the room. HyoLyn's got a massive set of vocals that is arguable as the most talented idol of today's generation. Even pre-debut, her audition tape featuring her cover of Christina Aguilera's 'Hurt' gained massive viral attention. Now 6 years later, her vocals have grown even more. She featured on "I Am The Singer" ChuSeok special and Season 3 as the first idol to feature on the show. She had placed records high on the show, gaining national fame for her talented voice.
Along with her powerhouse vocals, did you know HyoLyn is just as talented in rapping? HyoLyn participated in the second season of "Unpretty Rapstar" and showed the world that her rapping skills kill just as hard as her singing skills. Although she was the first member to be eliminated at a challenge, she rose up from her failures to win the title of 3rd place finalist. HyoLyn works her butt off just as much as she was naturally talented.
 Where We've Seen Her
HyoLyn is best known for her role as a SISTAR member, but I'm sure everyone (mostly all the male fans out there) know her as 1/2 of the sub-unit SISTAR19. HyoLyn and BoRa had combined their forces to win the hearts of K-Pop fans everywhere with their uber sexy, yet classy image. Their unbelievable body lines and seductive dancing had been the dream of all male fans each year. Along side her sexy image, HyoLyn appealed to the younger generations, and I mean toddler young. HyoLyn was chosen to sing the Korean version of the Disney sensation 'Let It Go' for the animated film, "Frozen". With such a large range of fans, it'd be a K-Pop sin to not know of the fierce idol, HyoLyn.
Where We'll See Her Next
The SISTAR girls have been busy with their individual schedules, but luckily for the Star 1s the girls are making a comeback within a few weeks! Starship Entertainment has confirmed that the summer queens will be returning at the end of June 2016 for another summer sensation. Keep a look out for another hit from the SISTAR girls, with their fearless vocalist HyoLyn!
See you next week for another installment of Kpopmap Woman Crush Wednesday's star!
xoxo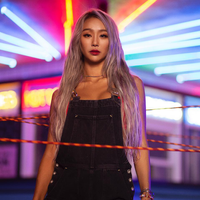 Became a fan of HyoLyn
You can now view more their stories