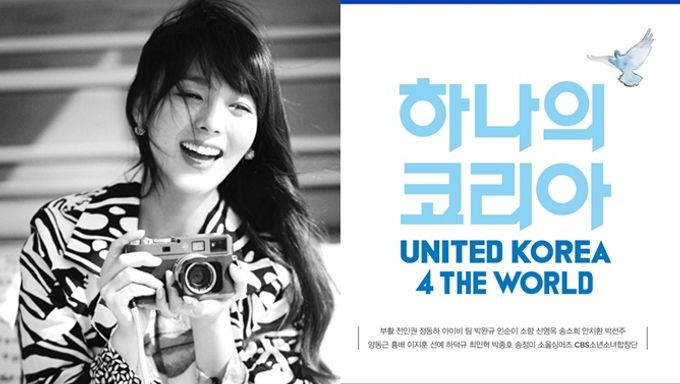 Former Wonder Girls leader and member, SunYe, sings her first record track in 4 years.
Ever since SunYe had announced her departure from the group back in 2014, Wonderfuls were doubtful that they would ever hear their leaders' voice in a new track again. After her blissful marriage to her husband, James Park, and two beautiful daughters, Hailey and Elisha, Wonderfuls had lost hope. However, much to the Wonderfuls' delight, SunYe has lent her voice for a charitable collaboration album.
Must Read : VIDEO )) WONDER GIRLS – I Feel You, Back (LIVE)
The album "One Korea" by the United Korea 4 The World organization is a charity collaboration featuring various Korean artists. The overall theme of the album is to one day see both North and South Korea united again. The artists at the album's showcase had talked about the hope for peace in the peninsula, as well as the current situation and vision of the organization.
Although SunYe was unable to participate in the showcase, fans will be able to hear her lovely voice once again through the album. SunYe has featured on the album along side big name artists, such as Ivy, Tim, In SoonI, BooHwal, and Yang DongGeun to name a few.
This will be the first track SunYe has professionally recorded since her last participation in the Wonder Girls 2012 album, "Wonder Party". Make sure to support the organization's cause for peace between the Koreas and SunYe's participation in the track.
We can't help but hope for SunYe to come back to singing again soon; but until then, we'll enjoy listening to her voice through this album!