Woo JinYoung and Kim HyunSoo are finally lifting the veil for their special mini album "PRESENT".
On June 14th, their special mini album "PRESENT" will be released at 6PM KST. Previously on June 13th, they have released their teaser video online which gained attention from their fans.
As most fans have already known, Woo JinYoung and Kim HyunSoo took part in JTBC "Mixnine". During that time, they were able to charm the viewers with their outstanding talent as well as win their hearts. Although it was unfortunate to see that Woo JinYoung was unable to debut eventually despite being the ultimate winner, he and Kim HyunSoo decided to thank their fans for their continuous support through "PRESENT".
Their title track 'Falling in love' is known to be a song that is of tropical futuristic genre. It was also revealed that Woo JinYoung was involved in the rap making of their title track. With its addictive melody and easy choreography, it is believe that the song will be able to reach out to many.
To get the fans hyped up even more, it was revealed that singer Kassy is featured on Woo JinYoung's solo track 'Which star did you come from'. Kim HyunSoo's solo track 'You' also showcases his outstanding vocal abilities.
Once again, the two amazing boys have come together and give their fans a "PRESENT" which is definitely unforgettable.
Be sure to check out their new album on June 14th, 6PM KST.
Read More : MIXNINE Finalists Won't Be Debuting Afterall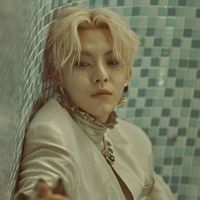 Became a fan of Woo JinYoung
You can now view more their stories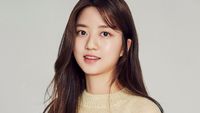 Became a fan of Kim HyeonSoo (Kim HyunSoo)
You can now view more their stories