There are three things that are impossible to hide. Sneeze, Poverty, and Love. The feeling of love is uncontrollable by ration, it acts on its own.
We cannot hide our joy when we see our most beloved ones. We cannot stop ourselves from empathizing when something great happened to our loved ones. We also, cannot hide the love itself because it just shows in the way we look at our most beloved ones. 
Recently fans have found a great love shown by PRISTIN to SunMi. It was actually hard not to notice their crush over her because they had no notice of thing around them but only SunMi.  
The music broadcast programs used to be PRISTIN's workplace. A workplace isn't a place where we feel so much enthusiasm nor inspiration. (We love our work, sure, but WORKPLACE is,,,a different thing:P)
However, the workplace of PRINSTIN turned into a fan meeting as soon as SunMi walked in.
Nop, not even "as" but "before as her music was played." PRISTIN started dancing to SunMi's new music 'Gashina' while they were on their way to the music broadcast.  
170902 쇼 음악중심 미니 팬미팅
가시나 말 나오자마자 선미 팬들 신나서 노래도 부르고 춤도 추고 난리났어 사랑둥이들 귀여워 죽겠어 진짜 (● ˃̶͈̀ロ˂̶͈́)੭ु⁾⁾#프리스틴 #PRISTIN #시연 #은우 #결경 pic.twitter.com/3dlOV9jlwK

— HIGH All Day (@highAllday71) September 3, 2017
Even while they were hosting the program... they CANNOT take their eyes off of her! 
SunMi won the week's music chart and this happens.
아 어떡해ㅋㅋㅋㅋㅋ 상받으신 선미분보다 프리스틴이 더 신났어ㅋㅋㅋㅋㅋㅋㅋㅋㅋㅋㅋㅋㅋㅋㅋㅋ 누가보면 프리스틴이 상 받은줄 알겠다 얘들아ㅜㅠㅜㅠㅜㅠ 귀여운 사람들아 흑흑💧💧#프리스틴 pic.twitter.com/iaO8K8ezaA

— 물오름달, 21🌗 (@2017_03_21) September 3, 2017
You see what I mean when I say, Love cannot be hidden? I mean, yes, they did not even try to hide it. How can they?  They are overwhelmed by her presence. 
Look at how KyulKyung looks at SunMi! Even those who don't believe in love can't say "That's not love" to that!
After getting so much love from PRISTIN, SunMi talks about them on the radio!
How glorious and heart-melted they must have felt after their "idol" called and adored them publicly. 
Must Read : Wanna One's Bae JinYoung Turned Out To Be A Fan Boy Of Joo KyulKyung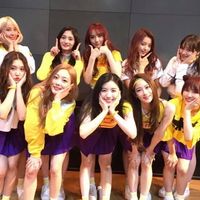 Became a fan of PRISTIN
You can now view more their stories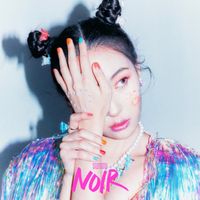 Became a fan of SunMi
You can now view more their stories