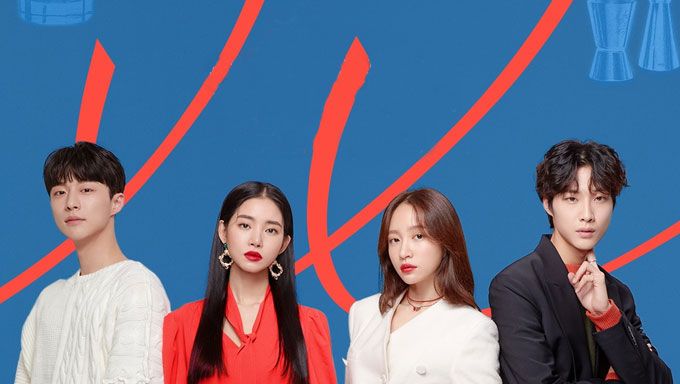 "XX" is a Playlist Studio web drama.
EXID's Hani is making her acting debut as the lead actress along with Hwang SeungEon, Bae InHyuk, and Lee JongWon. SunMi will make a cameo in the drama.
Don't forget that Playlist Studio is easy to access with multi-language subtitles. For the links, check them down the article.
Here is more information.
XX (2020)
Information
Title: XX/ekseuekseu/엑스엑스
Director: Park SeoYoung, Yang JiWon
Writer: Lee Seul
Network: Playlist Studio on Facebook, and YouTube X MBC
Runtime: From Jan. 22
# of Episodes: 10
Language: Korean
Summary
It tells the story of the best bartender of the industry who is working in a speakeasy bar. She solves the problems of the couples and is overcoming her past love wounds.
Cast
EXID's Hani as Yoon NaNa
She is the best bartender in the industry who is working in the speakeasy bar "XX" as the head bartender. Her nickname is NaNa. She has good talking manners and tact. However, when she sees customers who cheat on their partners, she gets to participates in their revenge.
Hwang SeungEon as Lee RooMi
She was born with a silver spoon. She has good eyes and is a good businesswoman. She runs the most popular bar in the industry "No. A". She used to be the best friend of NaNa. However, after betraying her, she appeared in front of her again 5 years later. She is confident in everything except when it comes to men.
Bae InHyuk as Park DanHee
In the past, he used to be a baseball player and now he is a bartender at "XX". His nickname is Danny. He is popular with the customers with his warm look and sweet talks. He is a colleague on which NaNa can easily communicate and rely.
Lee JongWon as Wang JungDeun
He is NaNa's housemate and NaNa's current best friend. He knows everything about her from her taste to past love.
Interesting Facts
Here is the first teaser.
Here is the main poster.
Links
Playlist Studio's Instagram, Playlist Studio's YouTube, Playlist Studio's Facebook, Playlist Studio's V-Live
Read More : "4 Reasons Why I Hate Christmas" (2019 Web Drama): Cast & Summary