"Monchouchou Globalhouse" or "YeonNamDong Global House" is a romantic comedy web drama. The drama has actors of various nationalities.
DaeHwi -the lead actor- is acting for the first time and fans are more than curious to watch his acting debut. Actress Kang MinAh who acted in the popular web drama "A-Teen 2" as Cha AhHyun is the lead actress.
Christian Burgos is from Mexico and is a popular celebrity in Korea. He appeared in the TV show "Non-Summit" (join in 2016) and "Welcome, First Time in Korea?". He is also one of the main characters.
You can watch the web drama easily online. V-Live (here): Tuesday-Thursday at 12:00 am KST / YouTube (here): Wednesday-Friday 6:30 pm KST
Here is more information.
Monchouchou Globalhouse (2019)
Information
Title: YeonNamDong Global House/Yeonnamdong Geullobeolhauseu/연남동 글로벌하우스/몽슈슈 글로벌 하우스
Director: Park SunJae
Writer: Park SunJae
Network: SBS Mobidic
Runtime: From Nov. 12
# of Episodes: 12
Language: Korean
Summary
It tells the friendship and love stories of 6 men and women from all over the world living in a luxurious global share house in Seoul in YeonNamDong named Monchouchou.
Cast
AB6IX's DaeHwi as Dong JinWoo
He is the reliable owner of the share house and a travel guide. At a young age, his parents passed away and he was raised by his grandmother. Thanks to the real estate investment skills he learned from her grandmother, he became a successful real estate investor who has amassed a lot of assets.
In the middle of this share house full of joy with young people of a different nationality, there is Kang YuNa. As he started to closely interfere with her private life and finding fault to it, he started to fall in love with her.
Kang MinAh as Kang YuNa
She is a university student on a leave of absence. She started to work at the global share house as a staff. She starts her romance with the owner of the share house Dong JinWoo and has various friendships with the global youth living in the share house.
Christian Burgos as Nicky
Nicky fell in love with Korean entertainment through YouTube and settled down in Korea. Through his YouTube Channel, he is introducing Korea to people all over the world. He is a funny guy who likes to receive attention and love. He is in a love triangle with Tae YoonMin and Moon SoRa.
Jang Min as Tae YoonMin
He is an engineering student with a government-funded scholarship. He was born in a multi-cultural family and faced racism as growing up. He tries hard in order to support his single mother. He broke up with SoRa who he met in the UK.
Kim SiEun as Moon SoRa
She is a student at a prestigious fashion school in the UK. She comes from a wealthy family. She wants to marry YoonMin but her family is against it. Because of it, she ran away from home and can't use her cards to not expose her location. She is struggling to live in Korea by herself.
Daniel Hicks as Andy
He is a university in English Literature. She is from England and steals the heart of ladies. He stays in Korea because he loves Korean culture and food. He starts to be interested in YuNa while doing housework with her.
Interesting Facts
Here is the first teaser.
Here are the official posters.
DaeHwi posted about the drama.
여러분~! 드디어 꽁꽁 비밀로 했던
일이 공개되었죠??
SBS모비딕 신규 웹드라마
'연남동 글로벌 하우스'에
제가 출연합니다! 👏🏻👏🏻👏🏻
연기는 처음이지만 열심히 준비중이니
기대해주세요~~!
Hey guys! SBS 모비딕 연남동 글로벌 하우스 coming soon~❤️❤️❤️ pic.twitter.com/VaCbGNfQfl

— AB6IX_MEMBERS (@AB6IX_MEMBERS) June 21, 2019
Christian Burgos posted about his appearance on the show below on his social media.
https://www.instagram.com/p/BzUI75XnxAb/
Read More : 10 Best Romantic Comedy K-Dramas To Have On Your Watchlist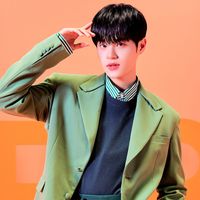 Became a fan of Lee DaeHwi
You can now view more their stories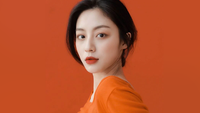 Became a fan of Kang MinAh
You can now view more their stories