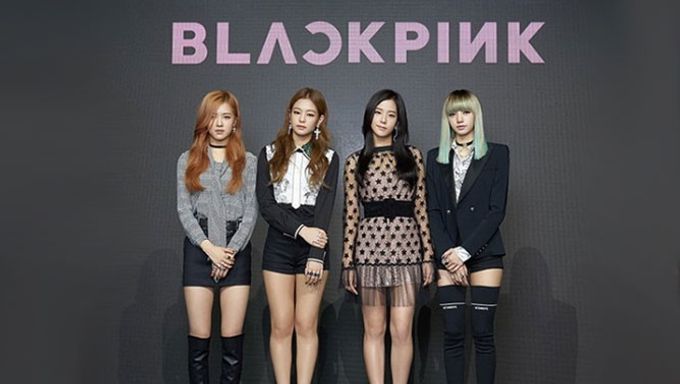 YG's new girl group, BLACK PINK just finished their debut showcase and the responses are out of this world.
BLACK PINK has made headlines all over the world just by simply holding their long awaited debut showcase. It appears the next monster rookies of the K-Pop scene will be no other than these 4 beautifully talented ladies of YG Entertainment. As YG's 1st girl group since 2NE1 (who debuted 7 years ago), all eyes are on BLACK PINK's potential and talent to see if they've got what it takes to take on the baton as the next generation of 2NE1.
Must Read : Teaser )) Check Out The Image Teasers for YG New Girl Group, Black Pink
Just hours before their official debut with the release of their debut mini-album and music video, BLACK PINK made their first appearance through Naver's V LIVE showcase. Over 450,000 fans had gathered on Naver V Live to cheer on the girls for their exclusive debut. As the showcase started, each member came up to express how they felt about finally making their debut.
Rose started off by stating, "I am very nervous about our long awaited debut, but we will show you a performance that will meet the expectations of our lengthy training." Jennie, showing off her charming aegyo, continued, "We will continue on to show our BLACK PINK color... we hope you love it." JiSoo also said that she was nervous, but that they "will continue to strive to become BLACK PINK with various different sides." Lastly, Lisa explained with impressive Korean fluency, "I'm nervous now that I'm debuting with the members that have been with me for so long, but we hope that you listne to "Whistle" and "BOOMBAYAH" a lot  and love it."
Papa YG (Yang HyunSeok) even came out to show support for his girls, explaining the girls' debut and future plans. He began off by explaining that he's "put his all into creating the perfect girl group", and he had no plans of debuting a girl group if he "thought that they weren't perfect." With the training period of the girls ranging from 4 to 6 years, it's no surprise that the girls' talent and quality will be of excellence. With their recent boy groups failing to meet the explosive debut response as they had expected, YG Entertainment seems to have put in all of their hidden cards and tricks into their latest girl group!
The girls will promote their two debut songs, and then continue on with 6 more tracks until the end of this year. Every song is and will be produced and directed by YG's Teddy. You can check out their MV before its official release at 8:00 PM KST on Naver V LIVE!
Debut MV )) BLACK PINK - WHISTLE
Debut MV )) BLACK PINK - BOOMBAYAH
Must Read : BLACK PINK Profile: YG's New Hip Hop Girl Group with the Best Visuals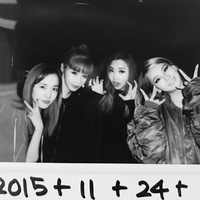 Became a fan of 2NE1
You can now view more their stories