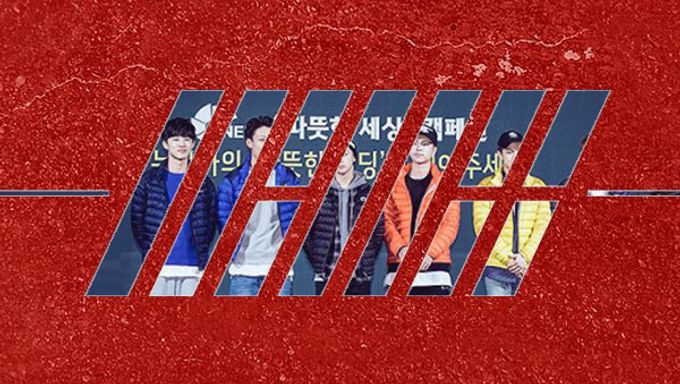 So many male idol groups were planning to debut in the first half of 2015. It comes as no surprise that the rookie groups sweeping the Korean music industry today are good-looking and have dance routines that drive fans wild. There are male rookies, including Seventeen, Monsta X, UP10TION and DAY6 who were introduced to Kpop fans. They heated up the stage and caused full–fledge fandoms around the world. Among them, especially, YG's newest hip hop group, iKON is tempting the eyes of kpop fans with adorable ideal boys and a wide appeal to youth.
iKON is composed of seven members, and officially will make a debut in this September. Actually, even though they haven't officially made a debut, the seven-member already have many foreign fans including those from Thailand, Indonesia, and U.S. 
Ever since they have aired Survival Shows for two years between 2013 to 2014, they can gather fans even before debut. As you know the members was first introduced in 2013 through the reality survival program "Who Is Next: Win 
"ㅡaired by Mnet , as Team B members which consisted of leader B.I, Bobby, Jinhwan, Junhoe, Yunhyeong, and Donghyuk. But the crew eventually lost to Team A, now WINNER, and continued as trainees. In June 2014, the crew got another chance to debut through the reality survival program "Mix & Match 
." Through the show, they gained a new member, ChanWoo, as maknae of the group.
Someone has many doubts concerning a name and logo of the group which was released on September 7. YG's planning team seems to attach significance to this. Just exactly what does that mean?
iKON means that ↓ 
A band name derives from the word "icon." A letter "c" was replaced with a "k," which represents an intention to spread k-pop culture worldwide.
iKON's logo means that ↓ 
1. Logo
▼
2. Connect the lettering
▼
3. Logo interpretation
▼ 
4. Taegukgi (Flag of South Korea) x iKON
Simply, it the meaning of iKON's logo : the stripes on the Korean flag representing sky, moon, sun& land.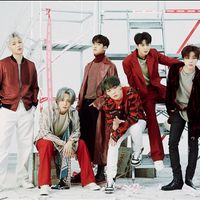 Became a fan of iKON
You can now view more their stories