YG and JYP girl groups went head to head on "KPOP STAR 6".
In the broadcast of "KPOP STAR SEASON 6 – The Last Chance" that broadcasted on 12th, girl groups went head to head with YG and JYP's pride on the line. It was the most anticipated battle for the audition that day. YG prepared a performance with Kriesha Tiu, Kim HyeLim, and Go AhRa, while JYP prepared a performance with Lee SooMin, Kim SoHee, and Jeon MinJu.
BLACKPINK lent a hand in supporting "YG Girls" by visiting them in the practice room. Receiving love and support from their sunbaes, YG Girls went on the stage and showed off everything they've prepared for. JYP complimented them, saying "They really showed off their strong points well through the song. Kriesha Tiu also sang stably. She danced better than I thought. But her high pitch was a bit thin today, perhaps because she was tense."
"JYP ONCE" selected 'Good-bye Baby' for their performance. JYP helped them with detailed instructions and guides to performing 'Good-bye Baby'. And following his guide, JYP ONCE showed a wonderful stage. Yoo HeeYeol said "It's interesting that YG and JYP girl groups have complete opposite charms. They have really scary charms. It's really hard to decide."
In the end, the winner was YG Girls. JYP ONCE now has to prepare for individual competition to move onto the next round.
Must Read : Kpop Star 6 Finally Has a Winner!
Must Read : Controversies Regarding the Participants of Kpop Star Season 6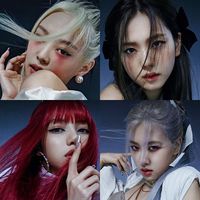 Became a fan of BLACKPINK
You can now view more their stories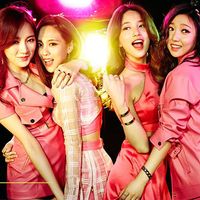 Became a fan of miss A
You can now view more their stories