Fans have been happy to see that Yoo SeungHo has been very active on his Instagram since the creation of his new account. Previously, on the previous account, few pictures were uploaded and the account was managed by his (former) agency. And before that account, he did not have an official SNS account. It is therefore very new to his fans.
Yoo SeungHo has been sharing his everyday life to fans since the beginning of his account. He shared pictures of his cats too.
On Jan. 30, he posted a few pictures of him with the caption "On the set, I only do two things. Acting and sleeping". In the pictures, he can be seen sleeping in improbable places.
Sleeping option 1. lying on the sofa in front of the heater with a coat.
Sleeping option 2. lying on the stairs without a cushion next to the heater, with a drink.
Sleeping option 3. sitting in the corner above a table.
It seems that the set is pretty cold and that the actor is quite tired from the filming.
Netizens commented "Fighting", "LOL", "Please take enough sleep", "Cute", "Are you sleeping?", "Rest well", "Oh my heart hurt from seeing you sleeping like this. You are doing hard work. I am watching your drama", "Take a lot of rest", etc.
You can follow the actor on his social media below.
https://www.instagram.com/p/BtQyr-xj_VD/
Do you think you could sleep like this?
Read More : 4 Scenes That Prove That Yoo SeungHo Is Also Good In Comedy In "My Strange Hero"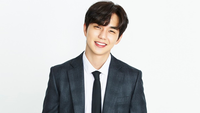 Became a fan of Yoo SeungHo
You can now view more their stories