After testing positive for drugs, former JYJ member YooChun has finally admitted to drug use, something he initially has been denying persistently despite the test results.
And naturally, to say that fans have been disappointed in him would be and understatement, as many of them chose to believe in his innocence and give him the benefit of the doubt.
Below is one last letter that his fans wrote to him.
"Look to the skies. We will pray for you.
That was the cry of one fan during your press conference.
But in the end, you've left us scarred.
When did it all start. The moment when somewhere deep down in our hearts started to ache when thinking of you...
When did it all start. The moment when we were unable to root for you.
Why is it now that we are beginning to understand that stars and their fans are like water and oil, they cannot be mixed.
We've went so far, all the way to the final station, but only to feel pain in the end.
We didn't know. Because we believed we could support you forever.
We understand what you meant when you said "I was afraid to let myself go".
Likewise, we too were afraid to lose ourselves.
Now the time for you to walk on your own has come, and we want to let your hand go.
Take as much time as you need to let go of all your heavy burdens, and reflect on yourself.
Just know that you are not standing on the edge of life.
We cannot root for you on the rest of your journey, but we will watch you for one last time from behind..
We hope you live as a version of Park YooChun without any regrets."
Read More : YooChun Gives In & Confesses To Using Drugs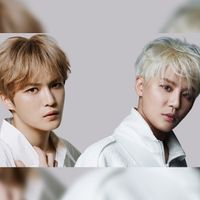 Became a fan of JYJ
You can now view more their stories