YooGeun From "SHINee's Hello Baby" Challenges His "Fathers" For Ice Bucket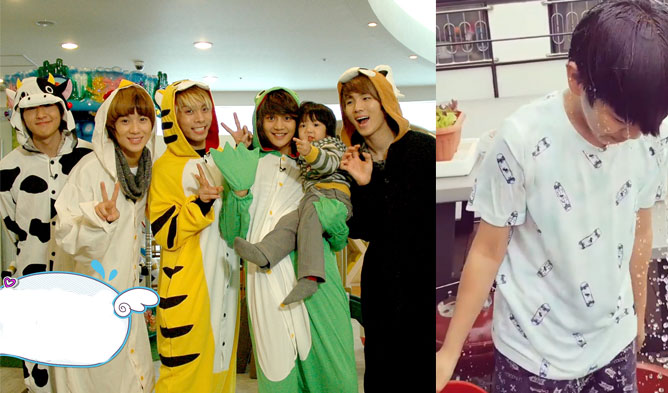 SHINee's fans will most probably remember baby YooGeun that appeared in "SHINee's Hello Baby" in 2010. The boy shared many sweet and funny moments with the members.
Back then YooGeun was only a baby but now he grew up! He is currently a child actor. The boy took on the Ice Bucket Challenge to raise awareness and donation for patients of ALS. The challenge is a hot topic again now in Korea with the project of building the first ALS Care Hospital in Korea.
The boy did not stop here. He tagged two other child actresses and also "SHINee appa" (fathers). He said that it would be nice if one of them could take the challenge and put the members in the caption. To be precise. he tagged Key and Onew's Instagram and hash-tagged TaeMin and MinHo that do not have an official Instagram account.
The boy often mentioned the members previously.
Will the boys accept the challenge?
Read More : Recovering Actress Kim YooJung Chooses To Donate For The Ice Bucket Challenge