Former Wanna One member Yoon JiSung recently held his very first solo fan meeting, and invited fellow ex-group member Kim JaeHwan as a guest as well. However, fans didn't seem to be too happy to see the latter for some strange reason.
Yoon JiSung fans were caught on camera cursing out Kim JaeHwan. "What the hell is he doing? Why that little sh*t here and babbling?" can be heard at the beginning of the video clip below.
#윤지성팬_사과해 #윤지성팬미팅 #윤지성
2월 23일 윤지성 씨 팬미팅에서 있었던 게스트분을 향한 윤지성팬덤의 폭언 영상입니다
이외에도 나가라 꺼져라 등 다수의 팬분들께서 모욕적인 언사를 행했다는 동영상이 있습니다(서치하면 나옴)
원본은 @ini0807101 해당 계정주의 것이나 트윗이 삭제되어 pic.twitter.com/n9mim8HsEa

— 광동제주씹다수 (@gdjeju10dasu) February 23, 2019
In addition, other fans were at one point yelling at Kim JaeHwan to leave the stage.
멸칭까지 쓰면서 나가라잖아ㅜ pic.twitter.com/a2Q20k1NC9

— . (@iaJNChHBxsSGuoU) February 23, 2019
What is difficult to believe and ironic is that both K-Pop stars were in the same group and were very close to each other. And usually, fans are happy to see idols get along with each other and are often even more hyped when they are seen together. However, the fans that showed up to the fan meeting were the complete opposite.
No official statement regarding the incident has been released as of yet.
Read More : The K-Pop Idol Who Sold His Phone Number To Girls In School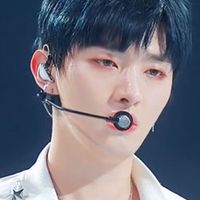 Became a fan of Yoon JiSung
You can now view more their stories