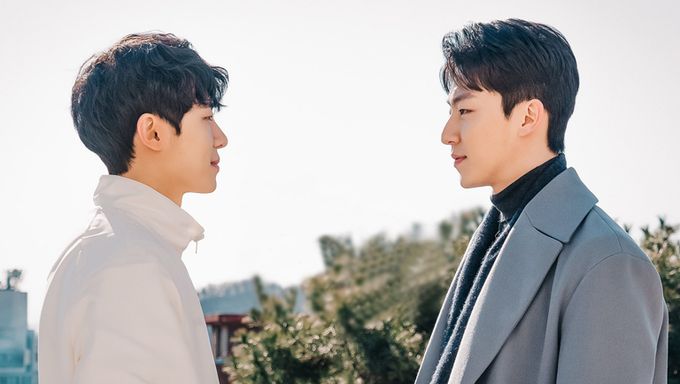 "You Make Me Dance" is a BL web drama.
Won HyungHoon and Chu YoungWoo are the lead actors. Won HyungHoon has previous acting experience with the lead role in the short drama "Mute" and other projects including play, musical, and films. Chu YoungWoo is just debuting. Bigflo's Lex has a supporting role in this web drama.
W-STORY in charge of "You Make Me Dance" previously produced the popular web dramas "Mr. Heart" and "Where Your Eyes Linger".
Here is more information.
You Make Me Dance (2021)
Information
Title: You Make Me Dance / 유 메이크 미 댄스
Director: So JoonMoon
Writer: Nal Pen
Network: Netflix (movie format), Viki, and more
Runtime: From Feb. 26
# of Episodes: 8
Genre: Romance, BL
Language: Korean
Summary
It tells the story of Song ShiOn who is an aspiring contemporary dancer with a broken heart because he is not receiving love from his family and of Jin HongSeok who had given up on his dreams and he is living as a moneylender. Song ShiOn and Jin HongSeok are living together on a rooftop house.
Cast
Won HyungHoon as Jin HongSeok
He is a moneylender.
Chu YoungWoo as Song ShiOn
He is a university student majoring in contemporary dance.
Interesting Facts
Here is one of the teasers.
Here are the main posters.