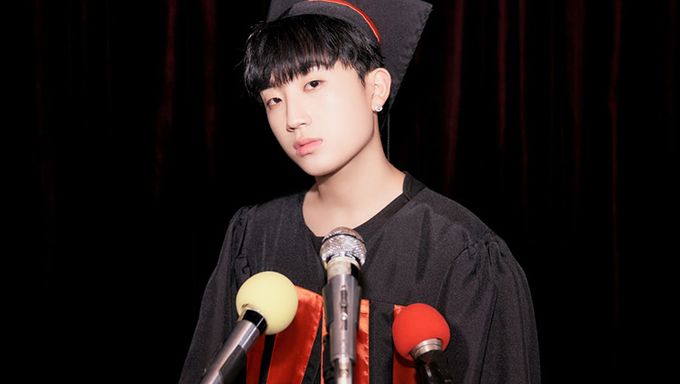 Rapper D.Ark, who is well known for his outstanding rap skills that he left the viewers in awe during his appearance in Mnet rap competition show, "High School Rapper 4" and "SMTM777(Show Me The Money 777) have released a new EP called, "GENIUS", which is his first EP to be released since he nested with P NATION.
To announce his new release, D.Ark held an online media showcase on the same day of his release and shared his works with the media, prior to his official release.
The online showcase was held inside the office of P NATION and it was hosted by another renowned rapper from SMTM, "Nucksal."
"I have prepared for this moment for such a long time, and I am truly excited about it. The preparation for this album started when I was competing in "High School Rapper 4" and since this was my first EP, I tried putting all my effort into it."
"GENIUS" consists of a total of 5 tracks including 'FEEL MY FEEL (Feat. Trade L, No YunHa),' 'SCUM (Feat. Moon SuJin),' 'Trap High Schooler,' 'BAD KID (Feat. SWINGS),' and his title track, 'GENIUS (Feat. CHANGMO).'
D,Ark's title track, 'GENIUS (Feat. CHANGMO)' is a hip-hop track that is mixed with addictive hooks, bars, and an impressive 808 bassline. The witty lyrics are quite the catch as he describes himself as a talented "Genius" since his talent was in the spotlight early at a young age. The track was written and composed by D.Ark himself, and PSY, and other producers have also participated.
When asked how "CHANGMO" was featured in the title track, D.Ark answered,
"The title track was inspired by CHANGMO's 'Maestro.' I always admired CHANGMO's works, and he was also my mentor during "High School Rapper 4." I wanted to make something better, but it was hard to beat the original, so I asked for CHANGMO's help and that's how he ended up being featured."
CHANGMO, who served as D.Ark's team mentor during "High School Rapper 4," helped with featuring and music video appearances.
D.Ark introduced the remaining tracks of the album and said 'SCUM (Feat. Moon SuJin)' is one that he was very attached to during production because he was able to express my thoughts of how he sees the world right now.
After introducing his album and a brief interview, D.Ark performed his title track, 'GENIUS' for the first time.
Its hooks are addictive and bright. It certainly was a track filled with confidence sung by a young genius rapper, but it was not arrogant. It was a confidence that comes from knowing where he stands and the future, he holds for the world to see.
At the end of the showcase, D.Ark commented,
"I want to grow as a musician who can be an inspiration to many, and I hope this EP becomes a good starting point. I will not settle but neither will I be impatient. I will gradually grow and share great music with everyone."
Check out D.Ark's 'GENIUS' MV and share with us what you think?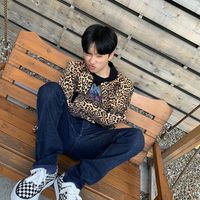 Became a fan of D.Ark
You can now view more their stories