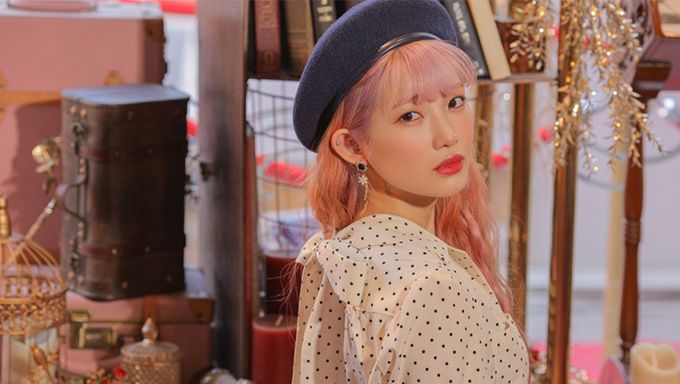 Solo artist YUKIKA, who is known for her own unique retro sound also known as "City Pop" has recently released her new album, "Timeabout". To YUKIKA, this album can be considered a big turning point for her as this is her first release after she has moved to a new company.
Moreover, this album is a start of an upcoming "Time" trilogy in YUKIKA's City Pop world which is a new challenge for her.
To find out more about her new journey, YUKIKA shared her thoughts, backstories, and her determination towards this new album with Kpopmap!
It's been 8 months since your successful release of "SOUL LADY"! Tell us what you have been up to up until the release of your new album!
I have worked really hard in preparing for this album and also had been appearing in a lot of shows!!
The new album "Timeabout" is your first album to release after you have joined the new company. Was there any change that you have made for this comeback as part of your transition?  
For this album, I wanted to sing something that expresses my own style of music.
If I had focused solely on "City Pop" in the past, for this album, I wanted to show YUMIZ(Fandom) that," wow YUKIKA is capable of these kinds of genres as well!"
Personally, I was a bit reluctant to this new challenge, but I am so glad that YUMIZ loved it!
How did the "Time" trilogy come to life? And how are you planning on unfolding this trilogy?
It was a suggestion that was brought up by staff during a meeting.
The genre (City Pop) itself gives you a retro, nostalgic feeling which adds uniqueness to it, but the music itself became a part of the mainstream that is loved all over the world and I thought that it would be a great idea to create a world where I travel to the modern world from the past and share my diverse experiences into the style of music of each era.
To show the style of music of each era from the past to the modern days, "Time" was a great theme to associate with.
Moreover, I thought that the concept of this album, where YUKIKA from the past meets the current YUKIKA can create some form of sympathy towards many people.
I cannot disclose in detail how it will unfold at the moment, but I can assure you that I will be showing various styles in music from each period, and I hope that you look forward to it!
If you were to sing a city pop duet, who do you want to work with? And why?
I don't have a particular person in mind but personally, I would love to collaborate with someone from a different genre such as hip hop, and apply it with City Pop.
Was there any fun episode when you were filming the MV for 'Insomnia'?
I wouldn't say funny but normally, I get easily tired when the filming schedule stretches over midnight however for 'Insomnia,' I did not feel tired at all even when the filming went until sunrise. I didn't realize how increased my stamina was! I was so proud of myself!
You've been extremely active on YouTube last year (and you still are)! Were there any advantages that you could incorporate into your singing career through those experiences?
Above all, I think experiencing various emotions and situations helped me a lot since there are things that you cannot experience or feel as a singer. Those experiences helped me focus on expressing emotions while I sing.
Among various shows that you have appeared until this day, which one do you remember the most? And why?
I think all the music shows that I was on made me anxious and nervous. Whenever I am sharing my music with a crowd who are watching, I want it to be perfect which puts me into another level of nervousness.
Do you have a special message that you wanted to share with the listeners through this album?
I prepared this album in the hopes that the listeners who love my music can heal from the pain they experienced in the past.
I think every one of us including myself, had some form of painful memory in our pasts that we have experienced throughout our lives and I hope that my songs can comfort them when they can't shake that pain off of their hearts.
But I also hope that YUMIZ does not experience any painful moments!
Lastly, any words for your global YUMIZ?
Hello, global YUMIZ! I am so glad that we were able to see each other more often recently! I hope that we can create more priceless memories together and I will work hard to share better music with you all in the future! Thank you!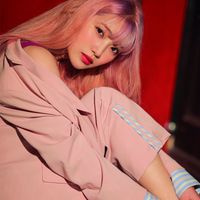 Became a fan of YUKIKA
You can now view more their stories