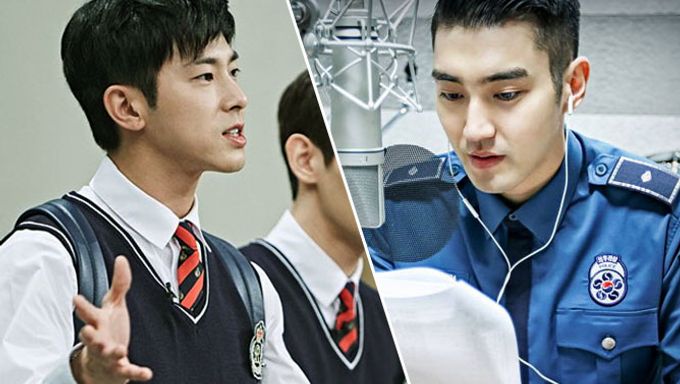 Although they have other much better reasons for being famous such as good looks, great performers, and catchy music, these three SM Entertainment idols are also notorious for something else as well.
What exactly is that reason? Their never-ending burning passion and energy for talking about what they believe in at social gatherings. Yes, they are as the title of the article says, too much to handle. Once they begin talking about subject matters they are deeply interested in, they just won't stop talking.  MAX has said once on a TV show that YunHo's love for his junior SM Entertainment idols is very apparent because he just simply never stops talking once he starts giving advice to the younger idols. Apparently, there was some sort of gathering at a restaurant late at night but because YunHo kept ranting on and on for hours, the younger idols couldn't bring themselves to interrupt as they struggled furiously to stay awake and desperately wanted to go back home.
HeeChul  of Super Junior had his fair share of the trio as well. He explained that SiWon loves talking about South Korea's economy and the future that awaits it. YunHo loves talking about culture and giving advice to younger idols. And MinHo of SHINee adds to the problem because he is such a good listener and never gets tired. He is also eager and willing to learn as well. This was the explanation given why the three SM idols were people to be avoided at all costs when going to a bar or restaurant. It has also been hilariously revealed that SM Entertainment's CEO Lee SooMan never goes near the trio because of this reason during gatherings. 
Must Read : NCT 127 Talks About SM Entertainment Family Love