As far as we know, becoming a K-Pop idol is never easy and even after they had made their debut, they try their very best to stand out from the rest.
Today, Kpopmap will be talking about (G)I-DLE's MiYeon who had caught our attention with not only her stunning visuals but also her touching vocals, incredible talent on stage, acting skills, and her potential to rise.
Let's learn more about her now!

1. Pre-debut
Prior to debuting as a member of (G)I-DLE, MiYeon had spent about 5 years as a trainee under YG Entertainment since she was in middle school.
Many fans might already know that she is close to the members of BLACKPINK.
In addition, she had also appeared for a short moment in Seul Ong's music video for 'YOU'.
Did you manage to spot her around 0:46?
That is not all! She had also impressed many with her vocals through a YouTube channel that gathers people who sings well.
The video had garnered the attention of many people, raising the curiosity of her identity when it was uploaded.
2. Vocals
After MiYeon had made her debut, she had impressed many through various occasions with her stunning vocal.
Many fans believe that one of her best moments would be the time when she had appeared on MBC "King of Mask Singer".
Did you notice how she had managed to touch the hearts of the audience?
3. Gorgeous visuals
We can't deny that MiYeon also has the visuals of a goddess. Not long ago, Kpopmap had held a poll, asking K-Pop fans to vote for the female idol whom they think is the most beautiful.
MiYeon had emerged as the female idol with the highest amount of votes from Kpopmap readers based on the results taken on April 12.
Seeing how MiYeon has received a large number of votes, it is no doubt that many agree that she is one of the K-Pop idols with beautiful visuals.
4. V-Live
MiYeon is also a huge lover of her fans! Based on the data collected by her fans, she is someone who loves to communicate with her fans through V-Live.
It was noted that from Jan. 1, 2020 to Nov. 14, 2020, MiYeon had held a total of 95 V-Lives!
That is definitely a high number and it is no wonder why fans love MiYeon so much.
Her latest V-Live took place on May 20!
5. Radio host and MC
Aside from singing, dancing and performing on stage, MiYeon proves to be an all-rounder with her hosting skills through radio show "Gossip Idle".
행운요정 필요하신 분?!🧚🏼‍♀️ 5/11(화) 저녁 8시! #소문의아이들 놀러오세요✨ 면스트 #여자아이들 #미연 이가 여러분의 럭키걸이 되어줄 예정🍀 선물 팡팡 게임 대잔치 열립니다🌸 왜 행운이 필요한지! 문자번호 #7117 로 [소문의아이들] 말머리 달고 미리 보내주기🌼 #NOW온에어 #GIDLE pic.twitter.com/5vqXjveZ50

— NOW. (@kr_now) May 10, 2021
Fans love the way she hosts the radio show and the fact that she always let her guests feel welcome!
In addition, she is also the MC for Mnet "Mcountdown".
It looks like there is nothing MiYeon cannot do and we can expect even more from her!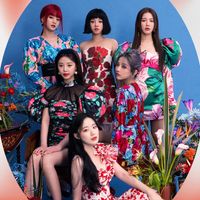 Became a fan of (G)I-DLE
You can now view more their stories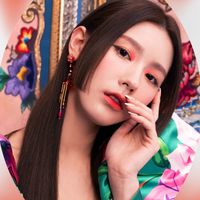 Became a fan of MiYeon
You can now view more their stories