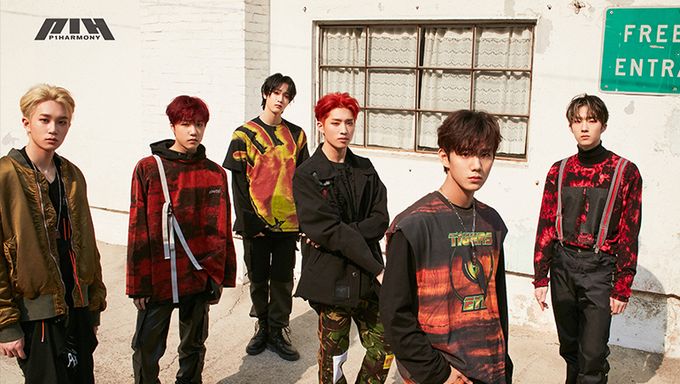 FNC Entertainment's new boy group P1Harmony's powerful visuals have been unveiled for the first time.
P1Harmony's agency FNC released their group profile photos on its official social media account on Sept. 2nd, 2020. There are three images released in total, and the main profile photo, which gives a sense of unity in all-black outfits, has a hip atmosphere, while the height and handsome visual of the P1Harmony members stand out.
Another profile photo, which was taken freely against the backdrop of the street, highlights the young and wild team colors while showing the musical concept that P1Harmony will show in the future with a harmonious blend of styling.
P1Harmony, which is set to debut in October, is a six-member boy group of KEEHO(STEPHEN), THEO, JIUNG, INTAK, SOUL, and JONG SEOB. All teenagers, who are 16.8 years old on average (based on their birthday), released a video of their team's logo performance on the 1st and showed their strong performance, marking themselves as a next-generation talented boy group.
In particular, Kim JongSeob, who won the 2016 SBS 'KPOP STAR 6' with outstanding talent, joined P1Harmony as the youngest member. The group is expected to emerge as a global K-pop idol with solid capabilities with members from various nationalities, including Canada and Japan.
The team name P1Harmony is a combination of Plus, the number 1, and Harmony, which means that children with unlimited potential to create various harmonies with 'Team' and 'One' added. P1Harmony is expected to draw special attention by releasing a full-length film featuring a worldview in line with its debut in the K-pop scene. 'P1H: A New World Begins' in October.
The debut contents of the six-member boy group P1Harmony, which announced its debut in October, will be released sequentially on its official social media accounts.