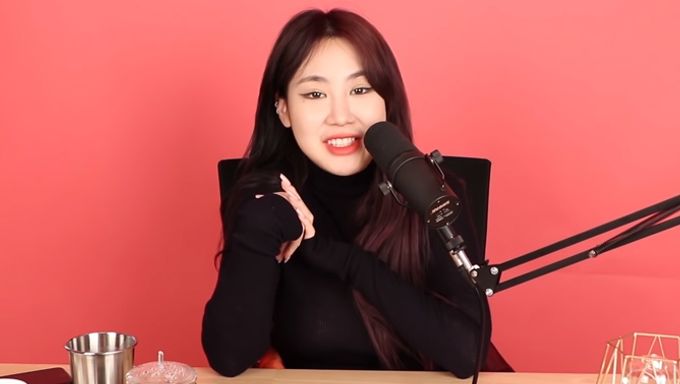 Park JiMin rose as a sensation when she blew the audience away during her appearance on SBS "K-Pop Star". Not only did she turn out to become the winner of the very first season, she had also entered JYP Entertainment and debuted as a member of 15&.
Not long ago, it was reported that she had left the agency and has been communicating with her fans through Instagram and appearance on various video contents too.
A couple of weeks earlier, Park JiMin had also uploaded photos on her Instagram, causing many to gasp at her transformation.
https://www.instagram.com/p/B3t6QM4h90p/?hl=ko
Many were amazed at her transformation but there were also some who did not seem to appreciate her. The photos then became the reason for her to trend on Korean search portal, Naver.
On Oct. 30, Park JiMin was featured in the latest YouTube video from DIVE Studios and mentioned the situation which she found herself in.
It appeared that some questioned if she had gotten a boob job and seeing those comments, Park JiMin had something to say to those people.
She was upset that instead of focusing on her music and the hard work which she had put in, her boobs were instead getting all the attention. With that being said, Park JiMin was very cool with sharing the fact that her boobs are all natural and she had not gotten any surgery done.
She even shared that it was her paternal family which had blessed her with such good genes.
Seeing how Park JiMin was so cool and straight forward to haters, many left positive comments on the video and cheered her on.
Did you also watch the video?
Read More : Goo Hara's Latest Plastic Surgery Has Netizens Criticizing Her