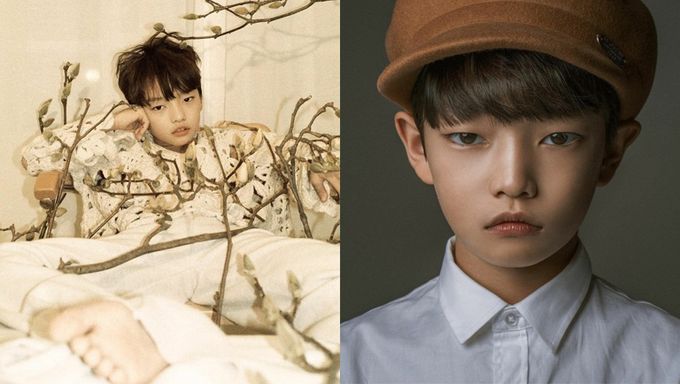 ESteem is an agency for models and some of the notable names include Jang YoonJu and Han SungMin (lead actress from "Twenty Twenty"). Recently, it had came to the attention that their youngest model, Jeong WooJu, was born in 2009.
After looking at his photos and several pictorials, netizens understood why the young model was signed under such prestigious modeling agency.
Take a look for yourself!
His defined and strong facial features are something that would make you go 'wow' immediately after seeing him.
His expression is no joke and it seems as if he is speaking to you through his eyes. Many are talking about how it is amazing a 13 year old (Korean age) young kid could have such strong aura.
He had already garnered more than 59,000 followers on his Instagram and you can follow him here.
On his Instagram, he shares more about his daily life and some netizens commented that he actually looked really adorable and innocent without those strong makeup and styling. However, it is also interesting to see how he could just switch and change the aura easily when he is working as a model.
Needless to say, ESteem had definitely discovered a treasure and many believe that he would also become even more outstanding as he grows older.
Are you also amazed by Jeong WooJu?