Security is important especially for K-Pop idols in places such as airports and fansigns as sometimes fans might be too excited from seeing their idols. Most of the time, K-Pop idol groups hire security guards to make sure that the artists are well protected.
Not long ago, one particular female security guard of TWICE  is gaining attention from netizens and fans for her sweet action.
At the airport where TWICE was seen departing for their schedule overseas, member Momo tripped slightly and the security was there to help her replace her footing.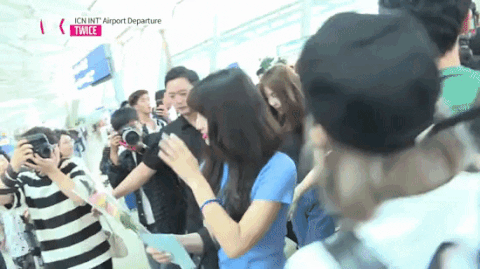 Momo also smiled sweetly to her afterwards!
During another time, member NaYeon was seen signing for a fan on a piece of paper.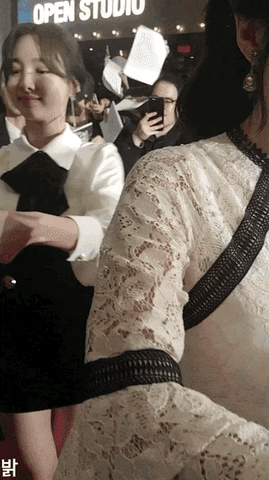 The same security guard noticed and stepped in by placing her hand below the paper as a sturdy base so that NaYeon could sign easily.
Finally, fans also noticed that when TWICE members were alighting from their van, the security guard also placed her hand such that they won't bump their head against the van.
They were impressed by how charismatic and sweet the security guard is when it comes to taking care of TWICE.
On online community, they left comments such as she is a girl crush and that she is really cool.
TWICE is reported to be making a comeback in September.
Are you also impressed by her?
Read More : Looking For More Summer Wardrobe Inspirations? JeongYeon's Off The Shoulder Top Is Something You'll Probably Want To Check Out