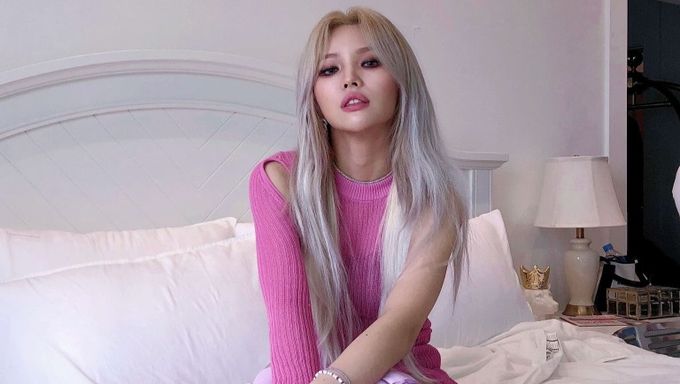 (G)I-DLE's main rapper and leader Jeon SoYeon has officially made her solo comeback with her first-ever mini-album titled "Windy". It is the perfect set of songs for a warm summer day and refreshes one's mood from the beginning to the end.
Parodying the popular American food chain "Wendy's", Soyeon's "Windy" and more specifically the title song "Beam Beam" is set in a fictional fast-food restaurant called "Windy's". Fans can't help but be impressed with SoYeon's wit and concept. "Windy" was officially released on the 5th of July, 2021 at 6PM KST.
Concept and Music Video
SoYeon's first mini-album is summery and easy-going yet a badass cool girl anthem at the same time. She goes all out on her artistry, bringing the best of both aesthetics. The concept of a made-up fast-food chain is very retro-inspired but SoYeon makes it her own. The album has an Avril Lavigne-esque pop-rock feel to it and the rap is of course, immaculate.
The music video features SoYeon breaking out of her dull and boring adult life to find colour and excitement. Her job at "Windy's" isn't nearly as satisfying or suited to her rock and roll personality. She doesn't shy away from the scorching heat of the summer but rather celebrates it head-on! From dance battles to special effects showing fries falling from the sky, this music video has it all!
Fashion and Appearance
4 sets of concept photos were released for SoYeon's mini-album, each carrying a distinct mood but a similar concept. The first two types of concept photos, as seen from the pictures above, show SoYeon wearing a ribbed jersey mini dress in pink that rides up her thigh and the idol putting her hair up in a careless bun. Her earrings match her bracelet and her tattoo is on full display. In the next one, she's wearing a white full-sleeved top with a corset skirt. Her blonde hair and light eyes look especially gorgeous here.
The final two sets have an old-school camera filter on them that indicate the date and time of release of the mini-album. SoYeon is seen in a grungy aesthetic in one set (to the left) and in a pastel pop outfit in the other (to the right). However, she's equally sassy in both. Another special fashion element in the music video is SoYeon's fur wrist warmers.
Dance
The dance choreography in "Beam Beam" is simply extraordinary to say the least. The addition of backup dancers, who are also amazing in their own right, amplifies the energy quotient of the music video. SoYeon's so skilled at dancing that one just can't take their eyes off of her. There are a number of killing points and we can't wait for more live performances of this song.
Music
There are 5 songs on this mini-album: 'Beam Beam', 'Weather', 'Quit', 'Psycho' and 'Is This Bad B****** Number?'. All the songs for this mini-album have been written by Jeon SoYeon herself and she also co-composed all of the songs alongside other talented artists. As for the arrangement, SoYeon participated in arranging 'Beam Beam', 'Weather' and 'Quit'. The final track of the album features fellow rappers BIBI and Lee YongJi. Producer Pop Time participated in the production and arrangement of all of the tracks.
What is your favourite song in "Windy"?
※You can vote multiple times without sign in.
Is This Bad B****** Number?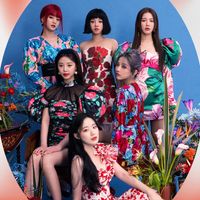 Became a fan of (G)I-DLE
You can now view more their stories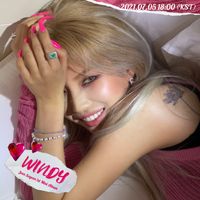 Became a fan of SoYeon
You can now view more their stories