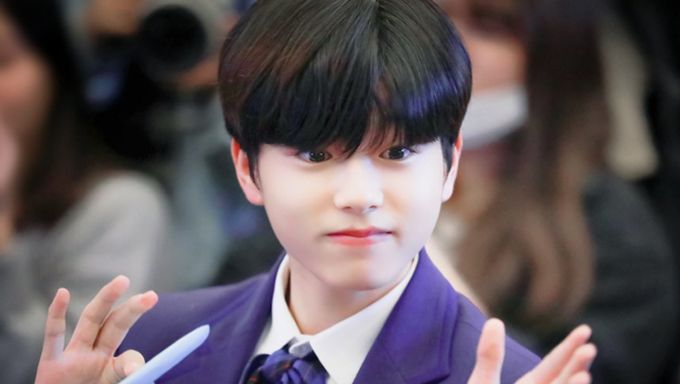 By now you might have noticed that now not all K-Pop idols come from Seoul and most of the time, they left their hometown at an early age to begin their training.
Recently, on Mnet "Produce X 101", Maroo's Lee JinWoo has been getting the attention as 'Haenam-i' for a rather adorable reason. He is originally from Haenam county that is based in South Jeolla Province of South Korea.
Many of the other trainees on the show has been calling him 'Haenam-i' for his cute appearance and personality.
With that being said, some of his fans had noticed one interesting goal he had written down during the start of "Produce X 101".
Lee JinWoo had actually written that he wants to become the ambassador of Haenam county!
It looks like this had also gotten the attention of the governor of Haenam county and he posted a support message on his official Facebook page too.
According to the post, he had asked many to support Lee JinWoo and mentioned that he had rose from the 12th position to the 4th position in the 6th week ranking. He also believes in Lee JinWoo and hopes that his dream will come true.
Many who have seen the post talked about how Lee JinWoo is really adorable and asked them to vote for the young trainee.
Currently he is ranked the 4th according to Mnet's ranking for the 6th week.
Is Lee JinWoo one of your favorite trainees?
Read More : Everything You Need To Know About Wei ZiYue, Popular Chinese Trainee Of "Produce X 101"