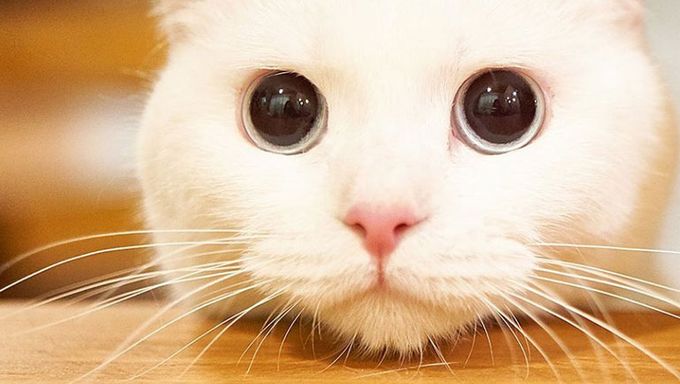 Cat lovers are watching the new drama "Meow, The Secret Boy". It tells the love story of HongJo a cat that turns into a man and SolAh a woman who is like a puppy.
Kim MyungSoo (INFINITE 's L) is acting as the cat HongJo transforming into a human. In the first episodes, HongJo appeared under his cat form and Korean viewers have been curious to know more about the adorable cat acting in the drama.
Korean viewers of the drama have been looking for the fluffy white cat on Naver. Who is acting as the cat? What is the breed of cat? These are all questions people are curious about.
HongJo is acted by the rookie actor BaeKi. The cat is a Turkish Angora.
The production team said that the cat BaeKi is a natural-born actor with good facial expression and eyes. During the filming, they paid extra attention to not bring discomfort to the cat by deciding the filming on its condition. They carefully checked on its condition. They also made it act only when necessary.
BaeKi is so adorable that viewers of the drama could not help but look out for more information about the cat.
Were you also curious about the cat? Did you find it cute in the drama?