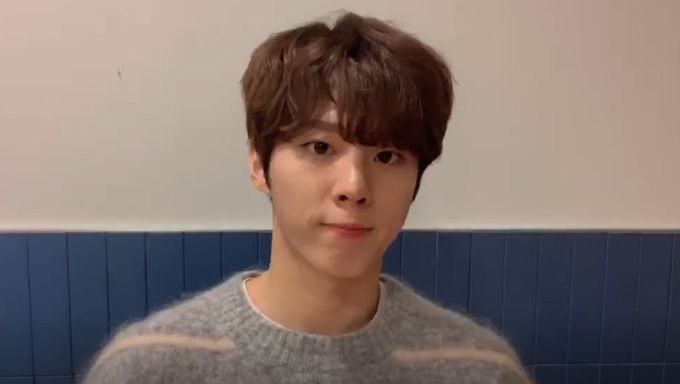 Being a new K-Pop fan can be tough sometimes as there are just so many contents to catch up and things to know. If you have just started your journey as a K-Pop fan, we would first of all welcome you into the community.
Not every K-Pop fan has the chance to meet their favorite K-Pop idols in real life and one of the few ways that they feel as if they are talking to them is through using V-Live.
Most K-Pop fans by now should already know what V-Live is. For those who do not, here is a short explanation. It is a mobile application where K-Pop idols use to do a live stream and interact with their fans.
With that, here are some of the basic etiquette suggested by some fans to other fans who are watching the same V-Live session.
#1 Asking about the whereabouts of other members
During a V-Live session, most idols tend to hold the live stream themselves and not all the members would join.
It might appear to be a harmless question when fans ask about the whereabouts of other members but to some but to the K-Pop idol it might be another case.
The reason behind is because of the fact that the focus should be on the K-Pop idol who had held the V-Live session instead of others.
#2 Requesting the idol to speak a certain language
Not all K-Pop idols are skilled in languages aside from Korean and so, it is definitely natural for them to speak in Korean.
However, some fans noticed that in the chat function of V-Live, there are certain fans who request the idol to speak in languages aside from their mother tongue such as English.
It would be nice for the idols to try and communicate with fans from all over the world but we believe it is also mindful to respect the idol.
If language barrier is a huge issue between the communication, we suggest to learn simple Korean phrases so that both you and the idol can communicate even more.
#3 Pressing hearts
Another feature of V-Live that will allow you to show off the love you have for the K-Pop idol is none other than the heart button.
The more you press, the higher the amount of hearts the idol will receive. Although there is no prize or benefits from pressing hearts, it allows that particular V-Live to rank high on the daily charts.
The best thing fans can give their favorite idols is their love and passion for them.
Do you have any other etiquette suggestions that fans should have when watching V-Live?