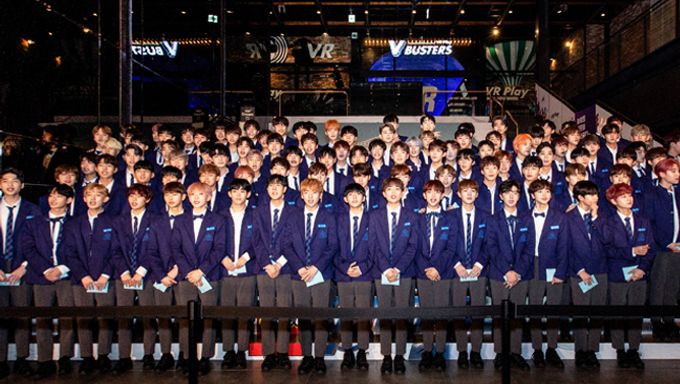 On Apr. 30, Mnet "Produce X 101" held a press conference prior to the airing of the show on May 3.
During the time, trainees, mentors as well as the producer of the show were present to answer some of the questions many have been wanting to ask. For more information about the 101 trainees, you can check out their profile here.
The producer of "Produce X 101", Ahn JunYoung mentioned that just like BTS, he hoped that the debut group would be able to receive love from all over the world and enter the Billboard chart.
With that being said, many netizens seemed to have reacted negatively to his statement.
Some commented saying, "They make Billboard sound like a place where everyone can make it easily and everyone is talking about it casually. Compared to the word 'K-Pop', BTS is much more well known in the U.S. BTS is the one that is popular not K-Pop".
Others also did not understand why BTS was mentioned since they did not come from the "Produce 101" series. In addition to that, they mentioned that despite Wanna One being popular in Korea, they are not considered as Billboard artists.
Hence, many begin to question if it was possible for the group that will be debuting from "Produce X 101" to make it to Billboard.
What are your thoughts on his statement?
Read More : 13 "Produce X 101" Trainees Who Are 185 cm And Above