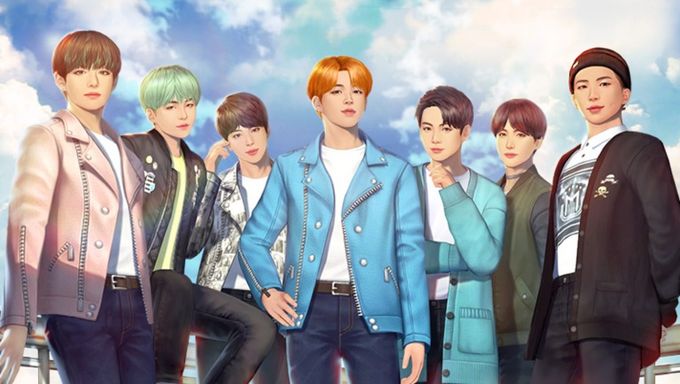 Concepts are some of the most important aspects of a K-Pop group. While some K-Pop groups have designated concepts like "Beast-dols" in the case of 2PM, others switch up their concept from comeback to comeback. As part of their concept, many K-Pop groups have created their very own alternate universes, often laced with fantasy and the supernatural. 
Here are 6 of our favourite alternate universes in K-Pop!
The BTS Universe is the single most intricate, meaningful, and artistic alternate universe in K-Pop. It is deeply interwoven with BTS' music and aesthetic as well as ARMY, which takes it to a different dimension entirely. A whole webtoon and a game have been made from BTS' Universe and the story is still going. It will be interesting to see where BTS takes their Universe next.
LOONA's universe or LOONAVERSE as it is called is one of the most creatively designed alternate universes in K-Pop. This universe exists on a möbius strip. It is divided between the Earth (where LOONA 1/3 reside), middle earth (where ODD EYE CIRCLE lives) and Edenism (where LOONA yyxy live). Each sub-unit has their own characteristics that are reflected in their music and music videos.
According to EXO lore, the EXO members have come from EXO Planet to Earth to protect the heart of the tree of life. Each member has their own superpowers and you can get to know more about them and their mission on Earth through EXO's music videos. EXO's universe is also related to the SM Cultural Universe.
aespa was created with the concept of an alternate AI Universe of the "aes" that correlates to the idea of the SM Culture Universe and "Kwangya". The "aes" are created from data that their human counterparts upload on the internet. A number of other SM Entertainment K-Pop groups also co-exist in SMCU, making it one of the biggest alternate universes in K-Pop.
ATEEZ's alternate universe is called "Strictland" where all forms of art and expression are considered criminal. ATEEZ' entire purpose is to break free of such a torturous system and bring back the essence of happiness through music. If that doesn't sound genius, we don't know what does.
GFRIEND might have disbanded but their fictional universe will live on forever. Built on elements of fairy tales, magic, time travel, and legends that never die, this universe will take you back to a nostalgic past of innocence while retaining the sensibility of adulthood. It is as poetic as it gets.
What is your favourite K-Pop universe? Share your thoughts with Kpopmap in the comments section down below!