BLACKPINK's Jennie Wows With Airport Fashion And Is On Her Way To Deauville
BLACKPINK's Jennie departure and arrival at Paris could not be ignored by fans and was largely commented online.
On June 6th at Incheon Airport, the girl left for France with a super nice airport fashion. On that day, she was wearing light blue jeans, a white blouse and heels with a white bag.
Netizens commented on how long her legs look and on how elegant but cute she looks. Fans called her 'Human Chanel' one more time as she was wearing a chanel bag and heels for the occasion.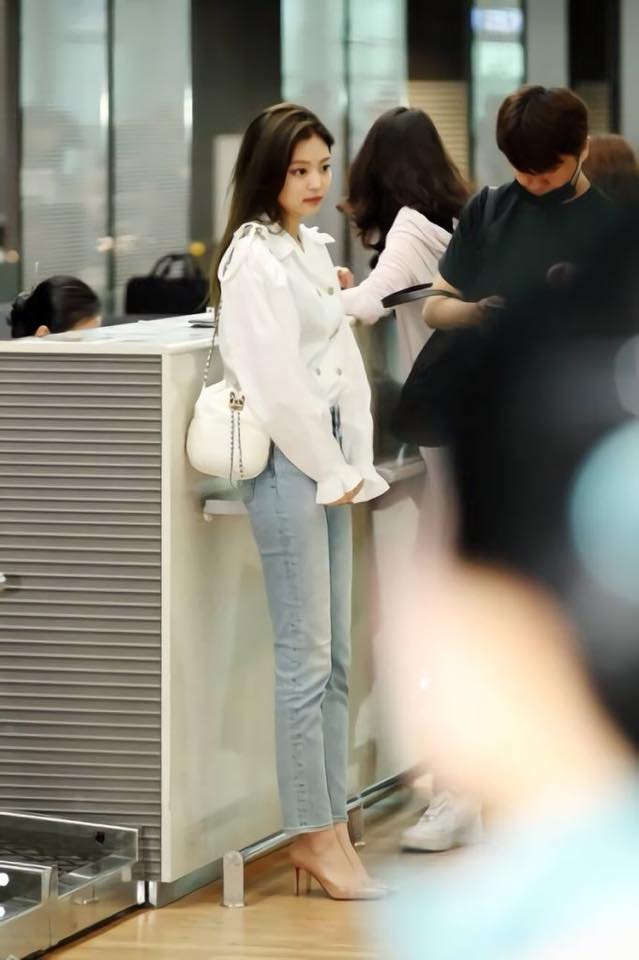 Jennie was also warmly welcome in Paris Charles de Gaulle airport by fans! A huge crowd was there and the girl received presents. She is in France for the launching of Chanel New Perfume collection, 'Les Eaux De Chanel'.
The idol also mentioned that she is going to Deauville (coast city of France) for a photo shoot. Pictures will be released in July edition of Cosmopolitan Korea.
Fans are very curious and excited at this news.
Read More : 5 Celebrities Known For Their Association With Luxury Brands