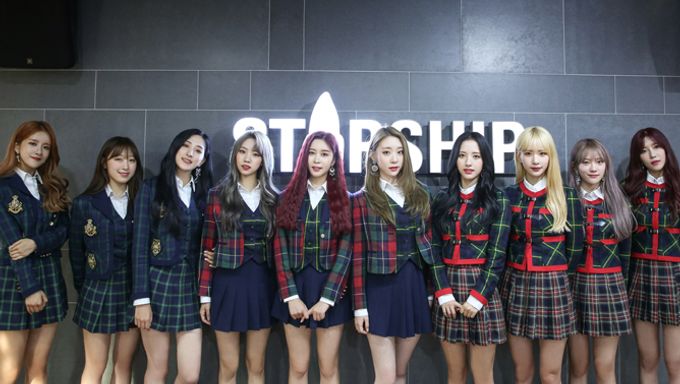 On September 17th, Kpopmap was invited for an interview session with WJSN and one of our editors made her way down to get more up close and personal with them.  Kpopmap is more than happy to share with WJSN fans more about their upcoming album "WJ PLEASE?" that will be released on September 19th.
If you are curious to learn more about their latest album, be sure to continue reading.
Entering the meeting room in a straight row, the girls were smiling sweetly and greeting those who were present. They then sat and stood accordingly to their allocated position.
Soon enough, the interview began,
Can you introduce the concept of this album? How is it different from the previous album?
EXY: Compared to the previous album, this album talks about the growth and you can think about the previous album as a preview. Through this album's concept, each WJSN's characters could be seen in a more detailed way. There are also many awesome tracks and we believe this is the perfect album by far.
Our magical concept is being divided into three different parts
First grade- Delivering the meaning of dreams
Second grade- Collecting the dreams
Third grade- Making the dreams into reality
Even though the teasers may look slightly princess-like, many are going to be surprised by the twist when the actual music video is released. I'm sure fans are going to like it.
EunSeo: All the members shared their thoughts for this album and we all felt that it suits our personalities really well too. We feel that our fans love this magical concept and we also do hope that we can continue with this concept too in the long run.
How does WJSN feel about the absence of Chinese members for this comeback?
EunSeo: Unfortunately, due to the conflict schedules of the Chinese members, we were unable to have them for this comeback. Both the Chinese members as well as the rest of the members felt that it was a pity that they were unable to participate too.
However, in order to lessen the fans' disappointment, the songs are recorded with the Chinese members' voices so fans are still able to hear it inside the songs when they are released. ChengXiao also commented on how pretty the concept was this time and even mentioned that she wished she could be promoting with them too. Nonetheless, she also hoped that the fans would not worry so much and that they will be back soon.
EXY: We keep in contact with the Chinese members regularly and even video call each other. We also showed our fellow member MeiQi the choreography this time and she commented that it looks great. As the Chinese members are doing their schedule in China, they are also at the same time promoting our name. We believe that through them, our name will be made known with even more overseas K-Pop fans.
Which member do you think match with this concept the best?
DaYoung: I would have to go with the unnies such as EXY as we felt that for the past albums, we are leaning more towards the cutesy concepts such as 'Happy'. This time I felt that the unnies have this 'hidden' talent that suits this matured concept more.
SeolAh: If we were to share one of the interesting episodes, previously for our song 'Happy' we have to go with this dance movement which was rather cute. However, EXY was dancing as if she was dancing hip-hop which caused us to break into laughter.
SooBin: If you notice for the youngest members of WJSN, YeonJung, DaYoung and YeoReum have all turned 20 (Korean age) this year. You would be able to notice the growth in maturity especially from the three of them.
Nowadays there are many groups out there with the word 'sonyeo' included in their name, such as GWSN and LOONA (Korean name: 이달의 소녀). What do you think about this phenomenon and how do you think it will affect WJSN?
YeoReum: Yes it is true and we have also noticed the rising number of groups with the word 'sonyeo' included. However despite that, we have a special synergy that differentiates us from other groups. If you were to pinpoint the difference, it definitely has to be the magical school theme as well as the stories we are trying to deliver.
Are there any special episodes when filming the music video this time?
EunSeo: Previously when we filmed for music videos, we are always dealing with bad weather and surprisingly this time the weather was really good! Even the staff who has been with us for a long time thought that it was amazing to see how even the weather was on our side.
BoNa: This time the director filming the music video is someone whom we have known since we were trainees. As such, he knows how to angle the camera which captures the best of our facial features. All in all, we believe all of us turned out pretty great in the music video.
What are your expectations for this album?
EXY: Our highest record for our songs on music chart is 32 and we are hoping that this comeback we can reach around 22? We try not to have too high expectations as we might just end up being disappointed if the results are not what we expected.
BoNa: We try to take things easy too. Last time I casually said that I wanted to act and surprisingly I even got the main role for a drama! It's amazing how things happen when we don't have too much expectations.
The previous comeback was during the New Year holiday and this time your comeback clashes with Korean Thanksgiving holiday. Is WJSN worried that the members would not be able to rest and visit family members?
EXY: I think it is also coincidental to see how our comeback also clashes with the traditional holidays. Even though we might not be able to see our families, we take it in a good way such that they would be able to see us on TV instead.
DaYoung: Usually we would give out our albums to our family members with autographs but it is hard to get all of our autographs. As such, we leave it near the door such that each member will sign on it whenever they leave the dormitory.
What do WJSN feel about when they see fellow label mate Jang WonYoung and An YuJin made it into the debuting group for "Produce 48"?
YeonJung: To me, when I was still in "Produce 101" Season 1, everything felt like a dream when my name was called the last. Honestly, I was very happy when I was promoting as an I.O.I member. I made really good memories when I was there and so I also hope that both Jang WonYoung and An YuJin would also make many happy memories during their days as members of IZ*ONE. During the final episode of "Produce 48", I was not able to speak personally to both of them as I had a schedule but I really wanted to congratulate the two of them for coming so far.
Do you think there will be a chance/possibility that I.O.I would reunite?
YeonJung: Even though it might be hard for all of us to comeback together, I am always grateful for those fans that still support and remember us. If you think about it, the third season of "Produce 101" had already ended and it is amazing to see how the fans still remember us. I would love it if all 11 of us would be able to return together one day.
It seems like a lot of the members have lost weight. Are there any specific exercises that you do?
YeonJung: I actually lost 6kg for this comeback and usually the members and me, we head to the gym and do Pilates to maintain our figure.
EXY: I also lost about 4-5kg for this comeback. Honestly, I am someone who actually gain weight during the promotion so this time I've lost quite a bit of weight too. We all believe that the best way to lose weight is to engage in exercise that suits our body and not undergo extreme diet.
To BoNa: Can you share with us your experience of acting?
I feel that as an actress I was really fortunate and lucky to be able to work with so many different seniors this time round. Since they are experienced, I had worries about my acting. However, on the set, they made me feel so comfortable which I thought it was the reason why I was able to pull it off eventually. I also think that I learnt a lot through this experience.
Actually, EunSeo also came to ask me for acting advice which I thought it was rather interesting and cool. I am grateful to be able to help my fellow member.
What are your plans for the remaining year?
DaYoung: We will be appearing in many variety shows such as "Idol Room", "Battle Trip", "ISAC 2018" and so on to greet many of our fans. They would be able to see us through the TV.
EXY: We actually hope that we can hold another solo concert since our previous solo concert was last year.
YeonJung: Actually we also hope that we can head overseas to meet our fans. We heard that there are many fans overseas and if solo concert may be tough, a small fanmeeting would suffice too.
EunSeo: Fans can expect us to appear more often with more contents made through different sub-units. We hope that through them, they would be able to see the other sides of our charms. I will also be appearing on "Real Men 300"! Do watch out for me there!
Time seemed to go by faster than expected and the girls were also happy to have been able to hold this interview session. WJSN aim to work even harder and believe that their fans would really like their latest comeback!
Be sure to listen to "WJ PLEASE?" on September 19th and leave supportive comments for them below!
Read More : "Real Men 300" Adds NCT Lucas, VIXX Ravi, WJSN EunSeo & More To The Cast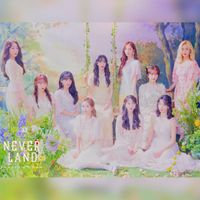 Became a fan of WJSN
You can now view more their stories