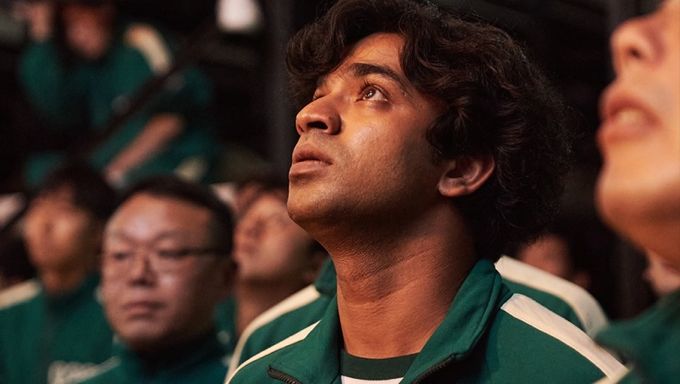 "Squid Game" is an upcoming Netflix drama with an interesting storyline.
The drama stars Oh YoungSoo, Wi HaJun, and Jung HoYeon to name a few. It tells the story of over 400 people who have not been fortunate when it comes to money. They have to compete in a series of games with fatal obstacles to win a large sum of money (around 40 million US dollars). There can only be one winner.
Anupam Tripathi has been cast in a role as a foreign worker in Korea, in this drama. He will play the role of Ali who has caused some trouble by protesting against his superior. However, he is a polite man with an appreciation for the little things and is extremely well-mannered. 
You can check out a teaser for the drama below.
Thanks to Anupam Tripathi's casting, "Squid Game" will prove to be a multi-cultural offering. Anupam Tripathi has been building his acting portfolio in Korea for a long time.
This is not his first time on the screens of the Korean industry. He has had roles in the Korean films "Miss & Mrs. Cops", "Space Sweepers", and "The 8th Night". He is making his K-drama debut (with a big role) in "Squid Game". 
You might also recognize him from his role in the drama "Arthdal Chronicles".
Anupam Tripathi was born on Nov. 2, 1988. He is 172cm tall and from India.
He is a graduate of Korea National University for Arts and also has school productions under his belt and other film/drama festivals. In an interview, he once said that he loves performing on stage. For foreigners in Korea, they often appear in media but not often on stage. He wants to show his presence in both fields.
Pictured below is his role as a grandfather in a musical called "Momo (모모)". He can play a wide range of characters.
He also has an Instagram. It is full of wholesome content and you can follow his acting journey.
Are you excited to see Anupam Tripathi's acting in "Squid Game"?