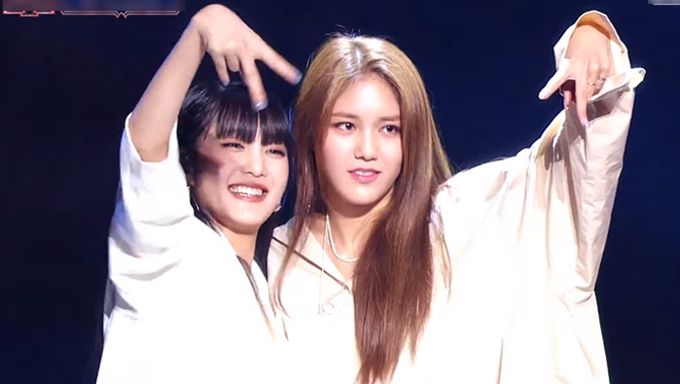 On Oct. 10, the latest episode of Mnet "Queendom" was aired and viewers were impressed by the different concepts that the girl groups have put up together as a special unit performance.
One performance which captured the hearts of the viewers was none other than the duet put up by (G)I-DLE's Minnie and AOA's HyeJeong.
They covered Dean's 'Instagram' and if you have yet to see their magical performance, you can check out the full version below.
Many were impressed and amazed by how well their voices harmonized with one another. In addition, the chemistry between them could be seen clearly on stage.
Some also shared their opinions about the performance online.
They talked about how they were destined to be partners and it seemed to them that it was a blessing in disguise considering that they were the 'leftovers' when choosing members for the unit performance.
With that being said, many of viewers are in love with the pairing and hope that they will continue to have many lovely interactions in the future.
Do you also like the performance which Minnie and HyeJeong had put up?
Read More : (G)I-DLE's Minnie Is Getting The Love From Her Seniors On Mnet "Queendom"