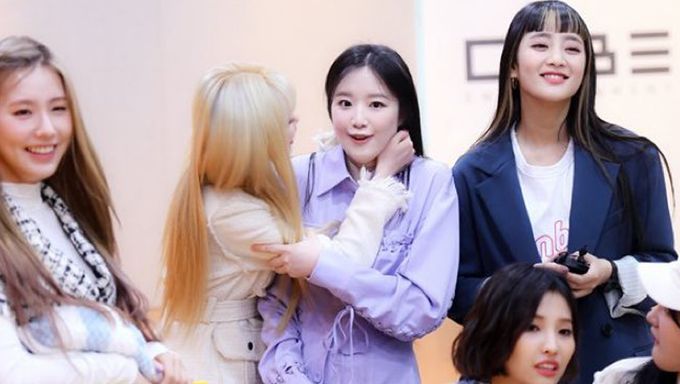 (G)I-DLEhad just returned with their 3rd mini album "I trust" and title track 'Oh my god'.
They had kicked start their promotion with the new album and also interacted with their fans through various platforms and contents.
Not long ago, it was noted that the girls had a fun session with Korean media outlet, TV Daily. Through various contents planned out, many fans noticed one interesting scene that involved members SooJin and ShuHua.
It looks like SooJin had gave ShuHua a peck on the side of her face and her reaction was priceless.
Fans who had seen the photos could not help but pointed out how adorable ShuHua's reaction was. They mentioned that it looked like she had received a huge shock. Others also talked about the lovely relationship they have with each other.
Needless to say, it looked like all the members of (G)I-DLE had an interesting time together.
Are you also loving the reaction ShuHua had?
Read More : Moment Of Movement: (G)I-DLE Is Causing Fans To Go 'Oh My God' With Their Dance Moves