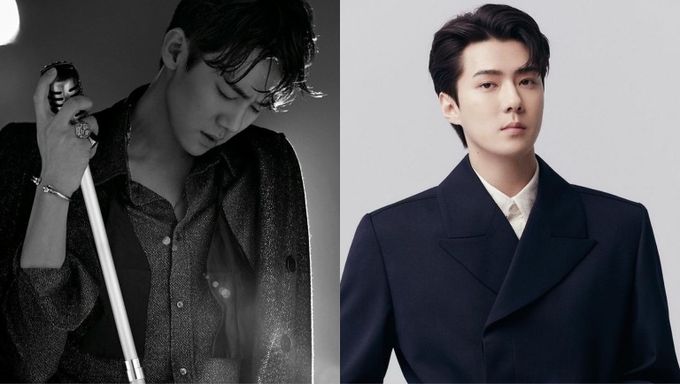 If you're a K-Pop/K-Drama fan, have there ever been moments where you saw a celebrity on-screen and mistook them for someone else because they look so alike? It actually happens more than you'd think! The Korean entertainment industry is known for its artists' incredible talent and striking visuals and sometimes, you might find two artists who look strangely alike, so much so that you might even think that they're from the same family! There are also quite a few siblings in the industry so that misunderstanding is completely valid.
Here are 5 celebrity pairs who look so alike that one might mistake them as siblings!
Two of the best actresses in the Korean entertainment industry happen to look almost exactly alike. Their eyes in particular and the sharp gaze they throw, are what make them look similar. They could definitely be sisters in an alternate universe.
Both TOP and Hong JongHyun have a similar masculine charm about them that is perfectly complemented by their rather playful and goofy personality. The two of them are also insanely talented in their respective fields. Another similarity is that we miss both of them!
TXT's TaeHyun and former IZ*ONE member Sakura share similar soft features with big bright eyes, a beautifully rounded nose and full lips. Their facial structure is very similar too with a V-Shaped jaw and high cheekbones. Anyone can see how similar they look upon close inspection.
Having come from modeling backgrounds, both Jang KiYong and Kwon HyunBin have a characteristic "high-fashion" look. Their facial structure is exactly the same too and so is their physical build. It isn't hard to see how they're almost like twins.
Perhaps the pair on the list with the most similarity in their visuals has to be Yoo YeonSeok and SeHun. They're both tall and slender and have a very unique look to them. Besides, their personalities are quite similar too! Wouldn't it be amazing to see these two on a project together?
Who else would you add to this list? Share your thoughts with Kpopmap in the comments section down below!
Which of these pairs do you think look the most alike?
※You can vote multiple times without sign in.
BIGBANG's TOP & Hong JongHyun
TXT's TaeHyun & IZ*ONE's Sakura
Kwon HyunBin & Jang KiYong
Yoo YeonSeok & EXO's SeHun