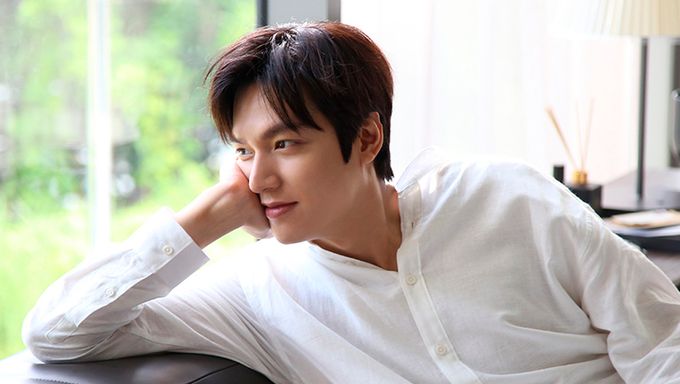 Most of the Korean actors have Instagram and some have an impressive amount of followers! Some have been using actively Instagram while some do not really keep it updated. Some actors also just created their Instagram recently and are still gathering followers.
Here are the most followed Korean actors on Instagram and then a rough ranking of over 80 actors' Instagram accounts.
If you are not following your favorite actors' Instagram, it is time to do so.
All data were updated on October 21 (latest update), 2021, at 4:00 PM KST. We update regularly as the numbers keep on increasing and the ranking is changing.
Important Notice: only acting-dols who had a lead role in a K-Drama or a Netflix Original drama (not a web drama) of over 5 episodes have been included. Idols whose latest lead role was more than 6 years ago have not been included. 
Important: Other acting-dols including EXO's ChanYeol, SeHun, etc have been included in the following article.
Note: when NCT's JaeHyun debuts as a lead actor in the drama "Dear. M", we will add him to this list.
Note: Kai had the lead role in the KBS drama "Andante" in 2017.
Note: Key had the lead role in the 2017 MBC drama "The Guardians".
Here are more actors' Instagram followers numbers and accounts.
Over 4m followers
Lee KwangSoo (@masijacoke850714), Woo DoHwan (@wdohwan), Lee DoHyun (@ldh_sky), Yeo JinGoo (@yeojin9oo), Lee JungJae (@from_jjlee), Kim Bum (@k.kbeom)
Over 3m followers
Seo KangJoon (@seokj1012), Ahn JaeHyun (@aagbanjh), Ong SeongWu (@osw_onge), BTOB's Yook SungJae (@yook_can_do_it), Ryu JunYeol (@ryusdb), NU'EST's MinHyun (@optimushwang), Ahn HyoSeop (@imhyoseop), Kim MyungSoo (@kim_msl), Lee SeungGi (@leeseunggi.official), Kim JongKook (@kjk76), Lee JaeWook (@jxxvvxxk), SF9's RoWoon (@ewsbdi), Kim YoungDae (@youngdae0302), Jang KiYong (@juanxkui), Kwak DongYeon (@kwakdongyeon0), Seo InGuk (@seo_cccc)
Over 2m followers
Jung YongHwa (@jyheffect0622), Jung IlWoo (@jilwww), Lee HongKi (@skullhong12), Jin Goo (@actor_jingoo), Park JiHoon (@0529.jihoon.ig), Song IlGook (@songilkook), CNBLUE's Kang MinHyuk (@mr_kanggun), Yoo AhIn (@hongsick), Lee SooHyuk (@leesoohyuk), Lee HyunWoo (@hihyunwoo), SHINee's MinHo (@choiminho_1209), Kim WooBin ( @____kimwoobin), 2PM's TaecYeon (@taecyeonokay), Park HaeSoo (@haesoopark_official), Heo SungTae (@heosungtae), JinYoung (@jinyoung0423), Ahn Bohyun (@bohyunahn), Choi WooSik (@dntlrdl)
Between 1m and 2m followers
Hong JongHyun (@hjonghyun), Sung Hoon (@sunghoon1983), Kim YoungKwang (@aksakfn12), Kim DongHee (@kim_d.he), Kim MinJae (@real.be), NamKoong Min (@min_namkoong), Highlight's Yoon DooJoon (@beeeestdjdjdj), 2PM's JunHo (@le2jh), Yoo YeonSeok (@yoo_yeonseok), Kim JaeJoong (@jj_1986_jj), Park HaeJin by his agency (@parkhaejin_official), Kim HyunJoong (@hyunjoong860606), Kim MinKyu (@mingue.k), Lee SangYeob (@sangyeob), Ji Sung (@justin_jisung), Kim MinGi (@mingi_1122), Choi JinHyuk (@real_jinhyuk), Kim JungHyun (@jhkim0405), Jo ByungGyu (@bk_arta), Song SeungHeon (@songseungheon1005), Choi TaeJoon (@actorctj), Gong Myung (@0myoung_0526), Im SiWan (@yim_siwang), Kim DoWan (@kimdwan_), Bae InHyuk (@inhyuk_bb), Lee JeHoon (@leejehoon_official), etc.
Between 500k and 1m followers
Jung GunJoo (@jrjswn), Lee ShinYoung (@leesin_y), Kim JaeWook (@jaeuck.kim), Lee TaeRi (@tae_rii_), Yoon HyunMin (@yoonhyunmin), Shin SungRok (@shin_sung_rok), Joo Won (@zu.won_moon.jun.won), Go KyungPyo (@kopular), INFINITE's SungYeol (@sungyeol_827) , Kim DongJun (@super_d.j), Lee YiKyung (@luvlk89), Lee TaeHwan (@leetaehwan0221), Byeon WooSeok (@byeonwooseok), Na InWoo (@10042n00), Ju JiHoon (@_jujihoon), Jang GeunSuk (@_asia_prince_jks), Kang TaeOh (@kto940620), UKISS's Jun (@real_2junyoung), Im JuHwan (@uhwan__lim), Nam DaReum by his mother (@namdareum_mom), Chae JongHyeop (@chaejh_), Lee TaeVin (@taevin.lee), Yoon JongHyun (@yoonjongactor_official), Choi HyunWook (@_choiiii__), etc. 
Between 250k and 500k followers
Kim JaeYoung (@darealkjy), Shin SeungHo (@seungho__shin), Song JaeRim (@jaelim_song), Lee HoWon (@isayhousayya), Yoon ShiYoon (@moa_ent), Bong TaeGyu (@taegyu_bong), Um KiJoon (@werther777), Kim JiHun (@jiraishin99), etc.
No Instagram
Yoo SeungHo, Park BoGum, So JiSob, Kang DongWon, Jang DongYoon, WonBin, Yang SeJong, Hyun Bin, Gong Yoo, Lee SeoJin, EXO's D.O., Jo InSung, Jo JungSuk, Lee JangWoo, Yoon KyeSang, and more have no Instagram.
Yoon KyunSang (@yunkyunsang) seems to have close his account.
Did we miss anyone? Let us know in the comments!
The other acting-dols have been included in the following article!