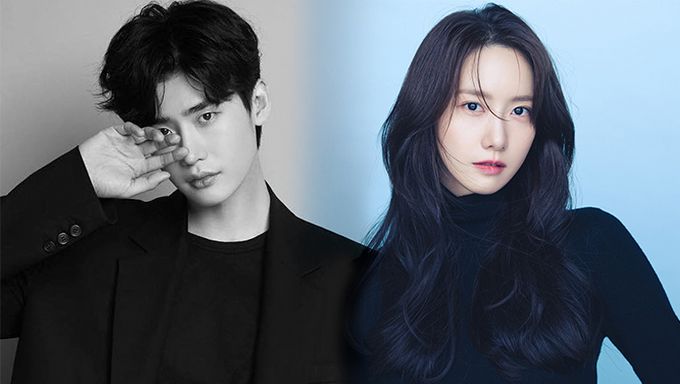 "Big Mouth" is a drama about a lawyer who gets caught up in a murder case that threatens his family and his mission to dig up the truth of a giant conspiracy.
Lee JongSuk and Girls Generation's Lim YoonA are the leads. This drama is a treat to fans who have waited for Top Hallyu actor Lee JongSuk's return since his military discharge in January 2021. He most recently starred in the popular dramas "Romance Is A Bonus Book" and "Hymn Of Death".
Top Hallyu star Lim YoonA most recently appeared in the dramas "The King In Love" and "Hush". Lim YoonA said she enjoyed reading the script and is excited to "show a more mature and new me through this drama."
The two top actors will play a married couple in the drama, and fans could not be more excited to view their chemistry on screen. 
Director Oh ChoongHwan ("Hotel Del Luna") and writer Haram are in charge.
Here is more information.
We will keep on updating, stay tuned.
Big Mouth (2022)
Information
Title: Big Mouth / 빅마우스
Director: ​​​Oh ChoongHwan
Writer: Haram
Network: tvN
Runtime: 2022
# of Episodes: -
Genre: Crime, Noir
Language: Korean
Summary
This drama tells the story of a lawyer with a 10% win rate who mistakenly takes on a murder case and mysteriously becomes the genius con artist "Big Mouth" overnight. In order to survive, he must clear his name and take down the privileged class.
Cast
Lee JongSuk as Park ChangHo
He is a lawyer with a winning rate of 10% and a man of many words, which has earned him the nickname "Big Mouth" in the professional world. However, overnight he becomes "Big Mouth" and is framed as a genius con artist. He must try to find a way to clear his name.
Lim YoonA as Go MiHo
Go MiHo is Park ChangHo's wife and a nurse who wholeheartedly supported him and is the reason he is a lawyer. After hearing a ridiculous rumor that her husband is a con artist, she sets out to clear his name.
Interesting Facts
-to be updated-