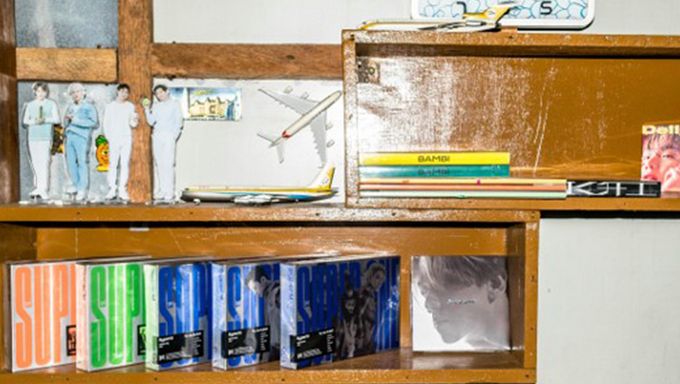 Are you also curious about fellow K-Pop fans?! Let's hear their stories and interests in Kpopmap Fan Interview Project.
There are K-Pop fans across the globe who share the same passion. But on online platforms, it is hard to know about each other' stories and K-Pop life. Even if we are in the same fandom, it is hard to get to know each other.
So at Kpopmap, we started the Kpopmap Fan Interview Project to get to know more about K-Pop fans from different countries: more about their K-Pop life and tastes and to give them the opportunity to share with our readers about their favorite group(s) and bias.
Jed is the second fan to answer our questions. He is from the Philippines and is a fan of SuperM, EXO, SHINee, NCT 127, and WayV. Check out how he entered the K-Pop world, who his biases are, and the songs and content he advises to new fans. 
Can you introduce yourself? Where are you from?
Hello, my name is Jed and I am from the Philippines. My favorite K-Pop Groups are SuperM, EXO, SHINee, NCT 127 and WayV.
How and when did you enter the fandom?
It all started back in July 2020 when I took a photo of Korean Air's Boeing 777 aircraft painted in SuperM Special Livery. That plane made me curious about the group, and they changed my perception of K-Pop music. This was the exact photo I took last year and this is how my love for SuperM and K-Pop music started.
What are the reasons why you love your favorite group(s)?
The reasons why I loved them is because of their fun personality. It makes me feel that if you got close to them, they will be your best buddies ever. In addition, I like the concept of their music. It's definitely unique and refreshing.
Who caught your attention at first and why?
When I first got my attention to SuperM, it was BaekHyun who caught my attention because of his ethereal visual. In addition, I liked his cute and funny personality.
Who is your bias, and why?
For SuperM and EXO, it is BaekHyun. I loved his cute and funny personality together with his members.

 

For NCT 127, TaeYong is my bias. His dance moves really caught my attention especially with 'Kick It' MV. It is literally ON FIRE!

 

For SHINee, it will be TaeMin. Just like NCT's TaeYong, I loved his dance moves.

 

For WayV, Ten is my bias. I fell in love with his artworks and powerful voice. ❤
Can you recommend a title track and a B-side track for new fans?
For new fans of SuperM, I would definitely recommend listening to '100' and 'Super Car'.
For baby EXO-Ls, I'd recommend listening to 'Power' and 'The Eve'.
For new WayZenNis, I'd recommend 'Kick back' and 'Stand by Me'.
For new NCTzens, I would recommend listening to 'Kick it' and 'Elevator (127F)'.
Can you recommend a fancam, V-live, cover video, cover dance, or individual content video of your bias to our readers?
I'd definitely recommend watching "SuperM: As we wish" and "SuperM MTopia" episodes. I'd also recommend watching videos from BaekHyun's official YouTube Channel. 😃
Can you share with us one of your favorite lyrics?
"Just gotta hold on
Yeah, I know that it hurts
But the sun will shine through
There's gon' be better days, better days, better days
Around the corner it's true"

 

- Better Days [SuperM]
Here is a special message to BaekHyun from Jed. 
To Dearest BaekHyun,

  

Serve well! We will patiently wait for your comeback. We love you and please take good care of yourself. ❤
Thank you for answering our questions, Jed!
If you are interested in joining Kpopmap Fan Interview Project, please get in touch with us at contact@kpopmap.com.
 

 

View this post on Instagram