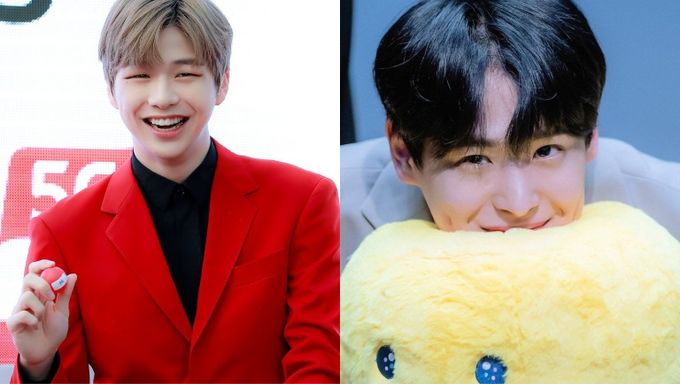 A smile has the power to light up a whole room, make someone's day a hundred times better, and console a broken heart. When our favourite male idols give us their bright eye smiles, we cannot help but swoon over them. In a previous article, we listed some male idols whose eye smiles make us want to steal them.
We've also listed some of our beloved female idols with eye smiles that make our hearts flutter.
Here, we'll be mentioning some more of our favourite male K-Pop idols whose eye smiles make us want to squeal because of how cute and adorable they are!
BaekHo has many charms and his lovely eye smile just happens to be one of them. His wide smile makes him glow and radiate good energy and we can never get enough.
GOT7's JAY B is a serious musician who can do it all: singing, composing, producing, you name it. He even started learning about copyright and other business laws so as to ensure that GOT7 can stay together and keep making music. When this man smiles, it feels like all our worries are melting away.
ByungChan's smile is a double whammy. We get those adorable dimples and an eye smile. How can we possibly keep our hearts steady when he's being that charming just by smiling?
Cha EunWoo has always been known for and even recognized by his strikingly precious eye smile. With his facial proportions being quite literally perfect, his eye smile just adds to his godly visual.
Kang Daniel is another idol who has more than one attack in his arsenal: dimples and his eye smile. He has a puppy-like charm and his warm smile is definitely a major contributor to this. It makes us wish that only good things happen in his life so that he'll smile more often!
STAY couldn't be happier that HyunJin is back because that means we get to see him smile, laugh, play around and be a ball of sunshine. His eye smile is so charming that he looks almost like an anime character!
At merely 18 years of age, Sunoo is one of the most successful idols of the 4th generation of K-Pop. What makes him stand out is not only his talent, his charms (especially his aegyo), his visuals, his sense of humour but also his wonderful eye smile.
WooZi is an all-rounder in the truest sense of the word. He's an idol, a composer, a producer, a dancer, a leader (he's the leader of the SEVENTEEN vocal team), and even a rapper if he wants to be! However, what fans can't help gushing over the most is his eye smile.
Which other idol would you add to this list? Share your thoughts with Kpopmap in the comments section down below!