K-Pop idols, like all of us, come from various different backgrounds. While it's easy to assume and imagine that K-Pop idols would have grown up like royalty during their childhood, some of them have actually grown up on family-owned farm businesses.
And chances are, they'd probably be living a quiet happy life with their loved ones away in the countryside if they didn't become idols.
But lucky for us, they've decided to put their God-given talents to good use and touch our hearts through energetic performances and addictive music.
GongChan
GongChan's grandfather runs a cucumber farm in SoonCheon, South Korea. B1A4 members have all visited and tasted the cucumbers and say that they've never tasted any better than the ones from GongChan's grandfather's farm.He regularly receives cucumbers from his grandfather.
Ha SungWoon
It's well known in South Korea that Ha SungWoon is very close to his grandfather who owns a large farm. His grandfather, however, doesn't seem to be interested in the fact that his grandson is a famous K-Pop idol and always suggests he marries quickly and have children.
Lim YoungMin
Know for often rocking flannel shirts, fans have suspected he gets his fashion taste from his background. His parents own a tomato farm to which he sometimes visits to help.
JB
Like YoungMin, JB's parents also own a tomato farm. He's been his parents' little helper ever since he was young.
Joo HakNyeon
Joo HakNyeon's mother owns a pig farm and he usually visits every chance he gets to help out. He even live streamed on V app once before while holding an adorable baby pig.
Mir
It was a well-known fact that Mir was the son of a wealthy farmer ever since his debut. He lived and helped out with daily work on the farm before debuting as an idol.
Read More : 5 Rich and Handsome Male K-Pop Idols Who Own Buildings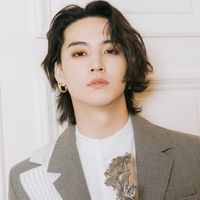 Became a fan of Jay B
You can now view more their stories