Are you hooked onto the new Netflix drama "Love Alarm"? Many of us have been addicted to the story of "a world where you can't hide your feelings of love" and finished all the 8 episodes of season 1 in just a weekend time.
"Love Alarm" is about people who want to know their true heart in a society where people use an app to find out who likes them. Kim SoHyun, Song Kang and Jung GaRam are the main actors.
The main love line is composed of Kim SoHyun as JoJo and Song Kang as SunOh. The boy has stolen many hearts with his handsome looks, heart-fluttering lines and immense love for the main female character. SunOh might look cold with too high self-esteem, but he also has a warm heart and true love feelings for JoJo.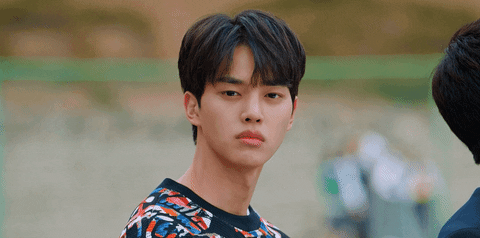 Here is a selection of 6 most heart-fluttering lines of SunOh to JoJo in the season 1 of "Love Alarm". Spoilers ahead. 
Let us know in the comment which line or scene is the most heart-fluttering according to you.
1- "I don't care"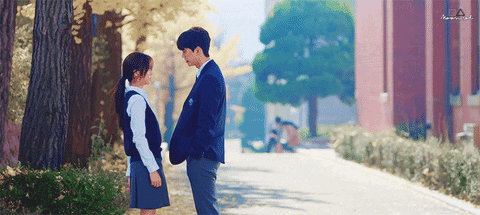 To clear her mind JoJo ran a lot and was sweaty before going to refresh herself by the tap. This was when SunOh arrived to meet her.
You would have understood that she did not want her crush to see her up too close but he didn't mind it but he loved everything about her.
JoJo: "Hey, don't come close. I probably reek of sweat now."
SunOh: "I don't care".
2- "Please like me"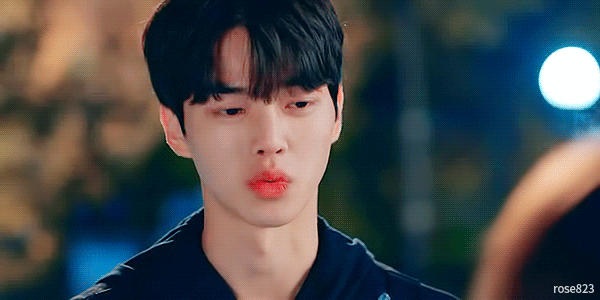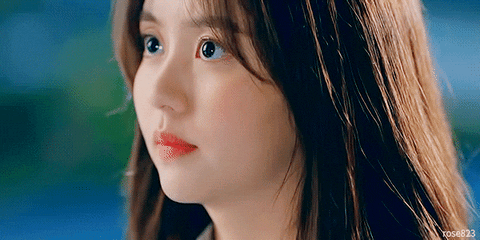 SunOh had this special way to talk to JoJo in a cute and seducing manner that brought viewers to fall head over heels for him. Here, in a heart-fluttering scene, he was asking for her affection: "JoJo, Please like me".
3- "I almost died yesterday because I missed you so much"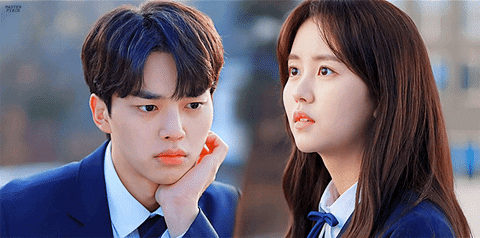 When SunOh learned that she will not go on the school trip, he did not want to go anymore because he would be far from her. He said that it was no fun without her.
SunOh added: "I almost died yesterday because I missed you so much". The boy had no intention to hide his feelings for JoJo, and that made him even more likable.
4- Original "present"
In this selected scene, SunOh was contacting JoJo by messages as she was in class. He asked her where she would like to go with him to travel and sent an unexpected "present" (according to his words). It was a picture of him revealing his abs. SunOh never forgot to surprise her/us.
5- "Don't leave me"
JoJo was not eating at the school cafeteria because she could not afford to go. SunOh in secret solved the issue so that she could eat there. However, she heard that he paid for her and the situation went out of control with surrounding students.
They talked about the issue and he said "I was wrong. Without asking you… I am sorry, JoJo. Don't leave me" with wet eyes. That was a well-shot scene.
6- "You make me want to tell you everything"
SunOh and JoJo had a lot of fun during their school trip in Jeju Island. In the selected scene, they were in the middle of beautiful trees and SunOh confessed: "You make me want to tell you everything, including all the little things". Then, he put on his hood to hide his embarrassment.
JoJo asked: "Why are you suddenly acting all shy?" and he answered: "Because you are starring at me like that."
Read More : 2 Supporting Roles Of Upcoming "Love Alarm" That Got The Viewers Even More Excited